A Guide To Setting Up WIFi On The Huawei Ascend G300
17 Apr 2012 by Simon Thomas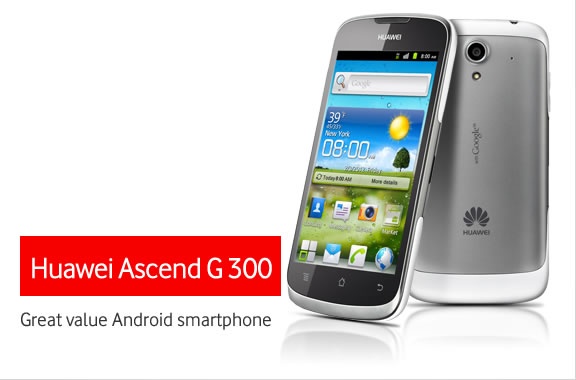 The Huawei Ascend G300 is now available to buy from Vodafone and to mark the launch they've issued a video showcasing how to setup WiFi on the smartphone.
As you'd expect from an Android smartphone the procedure is pretty simple and works exactly like every other Android Gingerbread smartphone.
The Huawei Ascend is an affordable Android smartphone which has a 4 inch touch-screen, 1GHz processor, 512MB of RAM, 2.5 GB of on-board memory and a 5 mega-pixel camera. It also supports both 3G and WiFi and is available for just £100 !
3G reviewed the Huawei Ascend G300 today where we concluded that "The Huawei Ascend G300 is a sleek, useful smartphone that has plenty of good features". You can read our full review of the Huawei Ascend G300 by clicking here.
The Huawei Ascend G300 is available to buy from the Vodafone store by clicking here.