Alcatel One Touch Fire - World's First Firefox OS Smartphone
25 Feb 2013 by Simon Thomas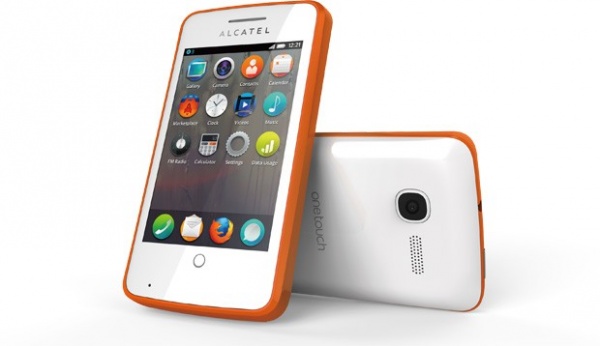 Alcatel have unveiled the One Touch Fire which is the world's first smartphone to run on Mozilla's Firefox OS. Alcatel's One Touch Fire is an affordable smartphone that is compact , fun and comes in a number of vibrant colours.
The Firefox OS is an open-source platform which aims to bring a richer expierence to entry-level smartphones. Essentially, it's going to offer an alternative to the likes of Nokia's Series 60 platform and older Android versions.
ZTE have also confirmed they'll be launching a Firefox smartphone, called the ZTE Open, but it looks like Alcatel's One Touch Fire will hit the market first !
Alcatel One Touch Fire
Alcatel's One Touch Fire has a 3.5 inch HVGA touch-screen (480×320 pixels) and is powered by a single-core 1 GHz processor. The smartphone has 256MB of RAM and has 512MB of onboard memory and ships with a 2GB microSD card.
While, the One Touch Fire has a 3.2 mega-pixel camera and supports 3G, WiFi and Bluetooth. Web-browsing will be super-smooth thanks to the inclusion of the Firefox web-browser which is now used by over 300 million people worldwide.
Overall, the smartphone should prove perfect for those looking for an affordable smartphone and looks great for the younger market. The One Touch Fire will launch in June and we expect it to cost under £100.
As soon as 3G get more news about the Alcatel One Touch Fire or any other smartphone running on Mozilla's Firefox OS you'll be the first to know.