Alcatel unveil wearable smartphone, yep it's a mobile you wear on your wrist
24 Feb 2014 by Simon Thomas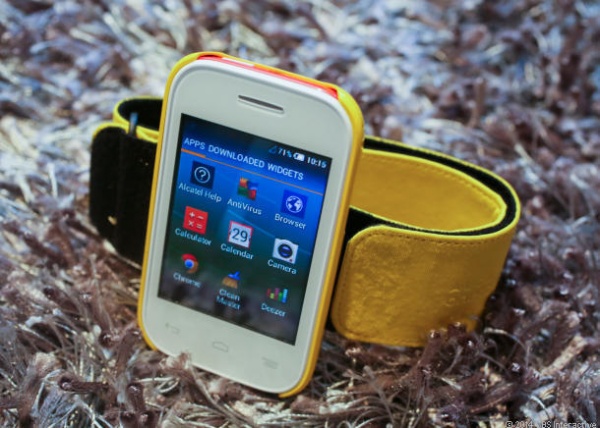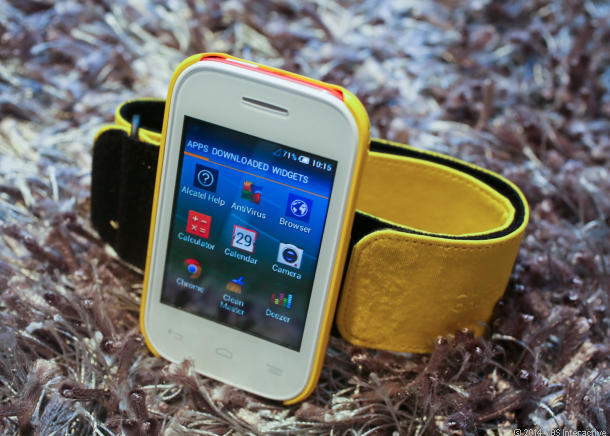 One of the barmiest devices unveiled so far at MWC 2014 is the Alcatel One Touch Pop Fit, which is a 2.8-inch Android smartphone that you can wear on your wrist.
The French designers' latest creation is aimed at fitness fanatics and comes pre-loaded with the RunKeeper app. You'll be able to listen to your favourite tunes on your workout because it doubles as a music player, comes with either 16 or 32GB of on-board memory and has an FM radio.
Sensibly it comes with a splash-proof coating, so you don't have to worry about getting caught in the rain. Inside the box you'll also find a pair of JBL earphones, a wrist strap, five back colours (black, blue, yellow, pink and red) and a semi-transparent flip cover for the mobile.
The One Touch Pop Fit has an entry-level specification, which includes a 2.8-inch display (320x240 pixels) and a 1GHz dual-core processor with 512MB of RAM. It's 1000mAh battery should offer a good couple of days usage and the inclusion of 2 mega-pixel snapper is a nice bonus.
The Alcatel One Touch Pop Fit will be available to buy in May and will cost 89 Euros.