Amazon Fire Phone makes 3D shopping a reality
19 Jun 2014 by Simon Thomas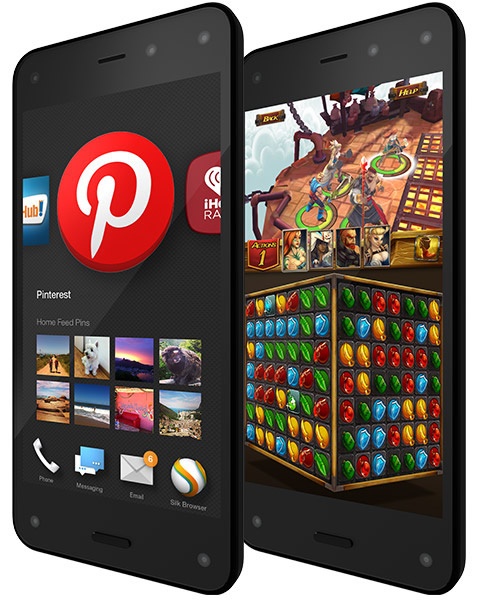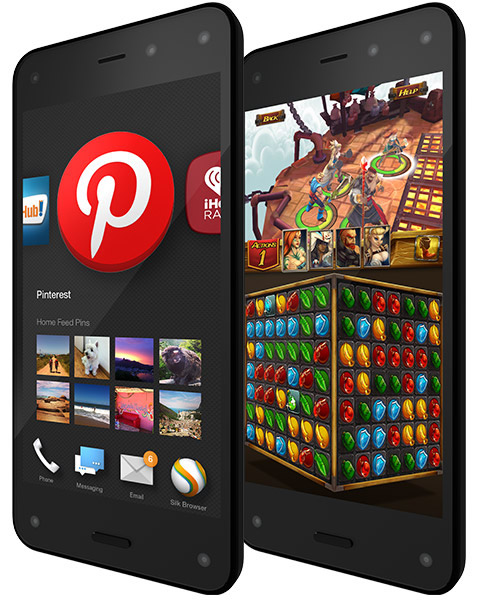 Amazon took to the stage last night to unveil the Amazon Fire Phone which is the first smartphone to be launched by the retail giant. The big news is that it features four infrared cameras that are used to track a user's face.
The user-interface of the smartphone then adjusts depending on how the user looks at the screen, in a system Amazon are calling dynamic perspective. For example, when looking at a dress on Amazon you can get a view from the side (or other 3D views) by adjusting the position of your head.
That's not all though because the clever face-tracking cameras, which incidentally still work in the dark, enable a user to control the smartphones' menus using head movement alone. Even more impressively the Maps app will pan as you move your head to look at different areas of the map.
As you'd expect for a smartphone designed by Amazon it's heavily optimised for shopping. The smartphone uses Amazon's "Firefly" technology to identify pretty much anything that is put in front of it using a combination of the camera and microphone.
At the unveiling Amazon's CEO showed the Fire Phone recognising a DVD, detergent and a music track. You'll be unsurprised to hear that it then quickly refers you to the retail page for the item complete with the ability to purchase it there and then.
What about the phones specification?
The Amazon Fire Phone is a decent mid-range smartphone with a 4.7-inch 720p display (315ppi) that's powered by a 2.2GHz quad-core processor and 2GB of RAM. Users will be able to choose between 32 or 64GB of onboard memory, but unfortunately it doesn't come with microSD support.
On the camera front your looking at a rear-facing 13 mega-pixel snapper with optical-image-stabilisation and an LED flash. While, the 2.1MP front-facing camera is perfectly adequate for selfies and video calling.
When it comes to connectivity it supports WiFi, 3G, 4G LTE, Bluetooth 3.0 and NFC. It comes pre-loaded with the Fire OS 3.5.0 and those who purchase the smartphone will get 1 years free access to Amazon Prime which gets you free express delivery of products and access to digital content.
When is it going on sale and how much does it cost?
The Amazon Fire Phone will be available to buy in the US on July 25th exclusively from AT&T for $200 (£117) with a contract. No news on whether it'll launch outside the US at this time, but as soon as we get more information you'll be the first to know.