Android 4.2 - New Features And Improvements !
30 Oct 2012 by Simon Thomas
Google unveiled the latest version of its Android operating system yesterday and we thought we'd let you know exactly what improvements and features it brings !
Android 4.2, which is still being called Jelly Bean, comes pre-loaded on the Google Nexus 10 and Nexus 4, which were also unveiled yesterday. While it'll also be coming to a whole host of other devices in the coming months.
Even though Android 4.2 is an incremental update , rather than a whole new version of Android, it still includes a number of new features, as well as a whole host of improvements over the previous version !
Gesture-Typing
One of the major new additions brought by Android 4.2 is support for "Gesture Typing". Anyone familiar with Swype will now exactly how it works, but for the rest of you it enables you to type by hovering your fingers over the letters you require. You then remove your finger from the touch-screen to signify the end of a word which makes typing much faster.
Gesture typing is enabled by default and their might be an initial transition period, but long term the move to the new typing method is well worth it. Infact, 3G has no doubt that "Gesture Typing" is the future of on-screen QWERTY keyboards and will be standard on every major operating system within the next year.
Photo Sphere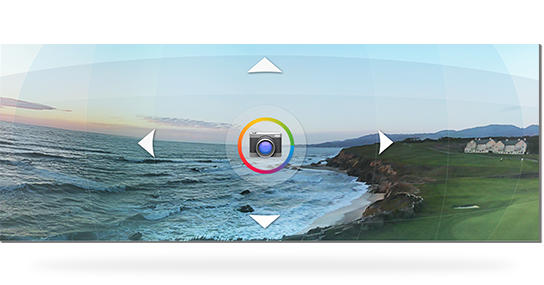 Another feature introduced by Android 4.2 is "Photo Sphere" which is a new camera mode which enables users to take spherical panoramic shots on their Android smartphone or tablet.
It works by first taking a shot at a fixed location and then moving the camera around until the application indicates you should take another photo. Then Photo Sphere will then combine all your snaps to form one 360 spherical panoramic photo .
Google have added support for "Photo Sphere" snaps in Google Maps , as well as launching a new website where users can share their panoramic snaps.
Daydream
Daydream is another new feature included in the Android 4.2 update. Daydream turns your tablet or smartphone into a live information station when it's docked or idle.
When not actively in use you can set your Android device to display live information, such as the weather , news updates, photo album slide-shows and much more. This is an interesting development, but we fear the day when it's used to advertise products and services.
Multi-user Tablet Support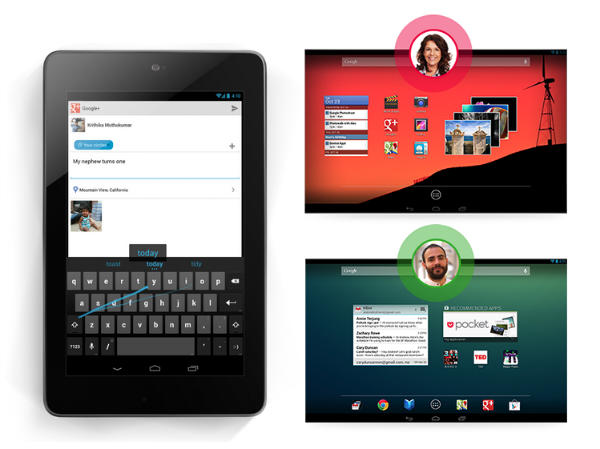 Google have also added multi-user support to tablets in Android 4.2 which was a feature that was already available on Android smartphones. The feature enables separate users to have their own home-screens, apps, games , backgrounds , as well as their own browser passwords and history.
Miracast
The latest version of Jelly Bean also adds support for a new wireless display-sharing method known as Miracast. With a Miracast adapter you can share audio or video with any TV with a HDMI adapter from your Android device. At this time we don't have any idea on how much a Miracast adapter will cost but we're interested in finding out.
Various Improvements
Android 4.2 brings a whole host of other improvements over the previous version of Android including new features in Google Now. The latest version of Google Now now integrates with Gmail to provide relevant information, while also interacting with the new Photo Sphere feature to recommend photos.
The Gmail application now automatically trims the horizontal width of your message to ensure they fit on your devices display. This is a great new addition and one which we've been hoping to see for ages. Additionally, the Google Voice Search feature has been improved and should provide more accurate results as a result.
The operating system should now be smoother and faster overall, while Android Beam now enables you to send photos and video with a single tap. Furthermore, you can easily also now view all notifications in one place and respond with actions inside the same window !
When will Android 4.2 come to Android smartphones and tablets ?
As always the availability of the update depends firstly on your manufacturer and then your operator. What we do know is that Android 4.2 will come pre-loaded on the Nexus 10 and Nexus 4 which launch on November 14th. Apart from that we really can't offer anymore information, but as soon as 3G hears any fresh information you'll be the first to know.