Android L: When can you get it?
27 Jun 2014 by Simon Thomas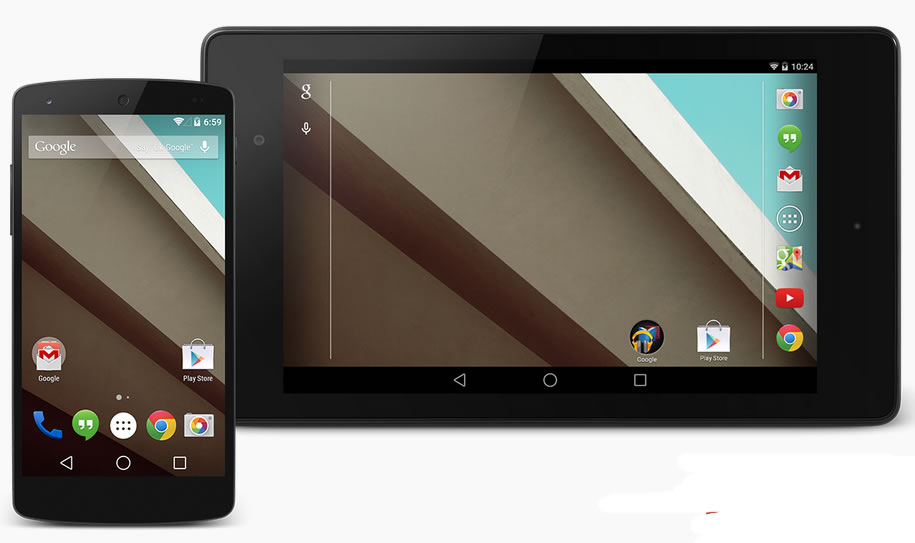 The new version of Android has just been announced and it's packed full of features including a new design, improved notifications, better battery life and more, but the big question is when can you get your hands on it?
Developer preview
The short answer, unfortunately, is not for a while yet. Although it's been revealed it's not ready for prime time yet, much like iOS 8. However, also much like iOS 8, you can get your hands on the developer preview now.
You can get it free of charge from Google's developer site, but it will only run on a Nexus 5 or Nexus 7, it's in a very unstable state and getting it up and running isn't just a case of downloading a file, you have to follow a series of instructions and even edit command lines. So all in all we can't recommend it.
Final release
The final version of the software will be available 'this fall' according to Google, which presumably means sometime in August, September or October, or in other words between one and four months from now.
When it does launch the initial rollout will just be for recent Nexus devices. We'd expect the Nexus 5, Nexus 7 and possibly Nexus 10 to get it day one, while Play Edition handsets will likely get it more or less instantly too.
There's also a fair chance that we'll see Android L debut on a new Nexus device, perhaps the Nexus 8 or 9 that's long been rumoured.
Wider rollout
It's harder to predict when other devices will get the Android L update, as they don't run stock Android, so it's up to their manufacturers to get the update up and running. However HTC and Motorola have both spoken up.
HTC promises to bring Android L to the HTC One and the HTC One M8 within 90 days of receiving the final build from Google, so the company's two most recent flagships will probably have it before the end of the year, possibly well before depending on exactly when Android L finds itself in a stable state.
Motorola meanwhile has said that it will bring Android L to both the Moto G and the Moto X this autumn. Reading between the lines, if Google isn't launching Android L till this autumn and Motorola plans to have two of its phones updated this autumn as well then it must be banking on Google getting the update out the doors early in the autumn to give Motorola time to make the update, in which case we may see Android L sooner rather than later.
No other companies have yet made announcements regarding their Android L plans, but based on past Android updates we'd expect other flagships and high profile phones such as the Samsung Galaxy S5, LG G3 and Sony Xperia Z2 to get the update quite quickly, while older, less popular and lower powered models will probably have to wait a while longer- possibly till well into next year.
Then there'll be the phones that don't get the update at all. Anything more than around two years old is probably unlikely to see Android L unless it's still particularly popular, while a lot of entry-level handsets might not get the update either.
Have you read our latest on Android 5.0 article?
Android 5.0 release date, news and rumours
Head over to the Android L Developer Preview here.