Apple iOS 7.1: What's new and what's changed?
11 Mar 2014 by Simon Thomas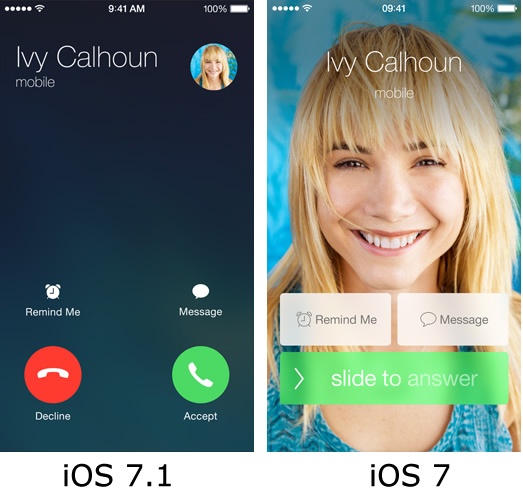 Apple iOS 7.1 is now available to download over-the-air and it's a pretty hefty update coming in at over 200MB in size. But what new features and improvements does the first update to iOS 7 bring to Apple's iPhones, iPads and iPods.
According to Apple "iOS 7.1 is packed with interface refinements, bug fixes, improvements, and new features." They include CarPlay, a tweaked visual design, a revised Calendar app and much more. Read on to get details about the iOS 7.1 update.
The flagship new feature of iOS 7.1 is 'CarPlay' which brings the iPhone experience to a cars' dashboard. It's the perfect driving companion, outputting the iOS experience on a cars display (with touch-screen control), while it can also be controlled using Siri or a cars 'knobs and controls'.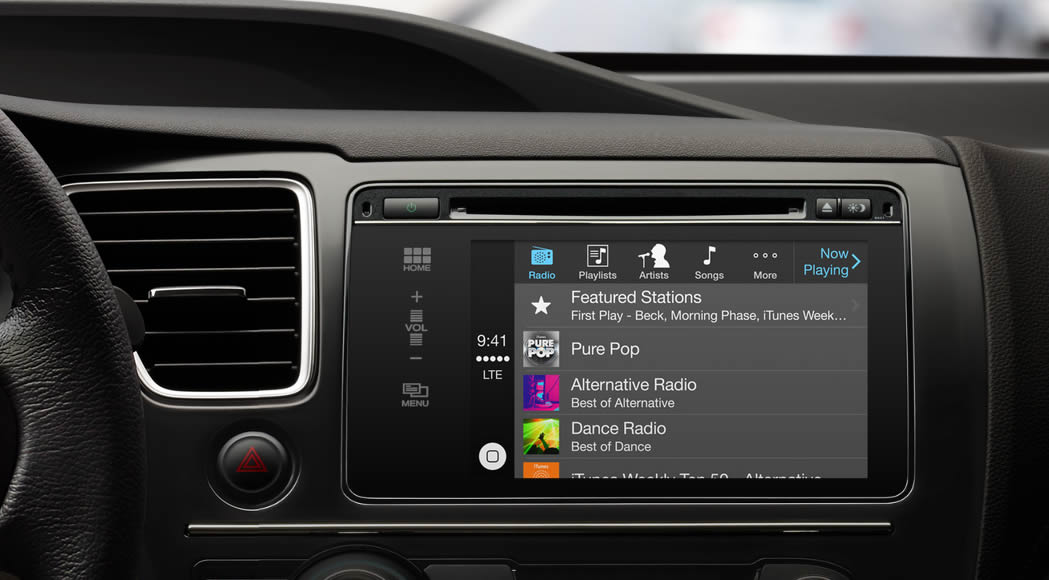 CarPlay will be built-into automobiles launching in the next year from like the likes of Ferrari, Mercedes and Honda. You can learn more about Apple's CarPlay here.
Owners of Apple devices will also be pleased to hear that iOS 7.1 fixes the "white/black screen of death" bug. Those home-screen crashes and random restarts that were first reported by users back in January are now a thing of the past (hopefully).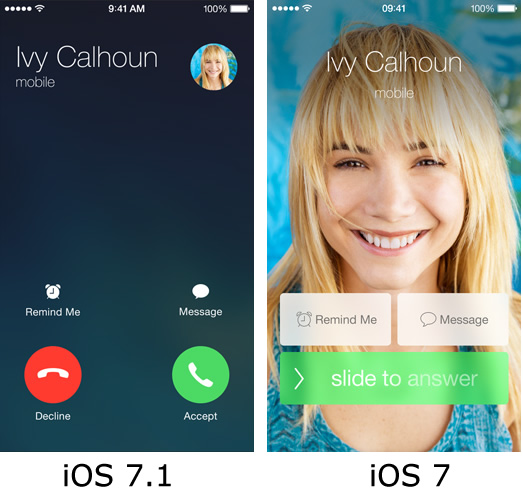 Visually iOS 7.1 remains very similar to iOS 7, but the rectangular action buttons have been replaced with new circular ones - giving the operating system a cleaner, more modern look. The design change has also been extended to the power off slider.
Animations are now faster than before and new accessibility options have been added, including improved Reduce Motion and clearer fonts.
iPhone 4 owners will 'enjoy improved responsiveness and performance' after updating to iOS 7.1. It's fair to say that owners of Apple's aging smartphone havn't had the best of times with iOS 7 so far, but hopefully there suffering has now been eased.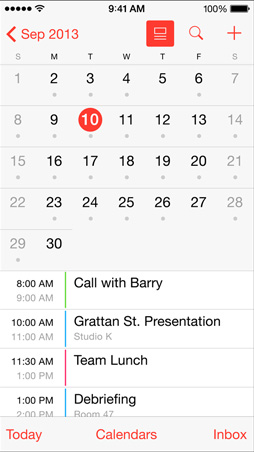 The Calendar application has been given a major renovation with users now able to view events in a "Month view". Having used the new feature we wonder how we ever did without it in the first place.
Other Changes
Siri - A manual control has been added for speaking, so Siri doesn't cut users off mid-sentence. While, new 'more natural sounding' voices have been added.
TouchID - Fingerprint recognition has been improved in iOS 7.1.
HDR - iPhone 5S owners can now automatically activate HDR.
iTunes Radio - Improved searching and quick-access to iTunes Match (to subscribe for an ad-free experience).
You can update to iOS 7.1 in Settings >> Select General >> Software Update. However, it will take a significant amount of time to download and install so be prepared for a wait.
Have you installed iOS 7.1? Let us know your experiences by leaving a comment below.