Blackberry Screen Reader - How To Download and Use The App
25 Oct 2012 by Simon Thomas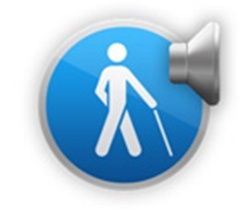 Blackberry have issued a new guide documenting how to download and use the Blackberry Screen Reader application on its smartphone.
Blackberry Screen Reader is an application which has been designed to enable the blind and visually impaired to use Blackberry smartphones. The application is available to download now from Blackberry.com.
Blackberry Screen Reader enables the visually impaired to sent and receive texts, emails, calls and use most of the core Blackberry applications. The application also comes with a number of shortcuts which make it much easier for users to access common functions , such as checking the time. You can find out all the Blackberry Screen Reader in the video above .
Blackberry Screen Reader is available to download free and is supported on the BlackBerry Curve 9220, 9320, 9350, 9360 and 9370 smartphones.