BlackBerry Style 9760 On Way
20 Oct 2010 by Jeff Baker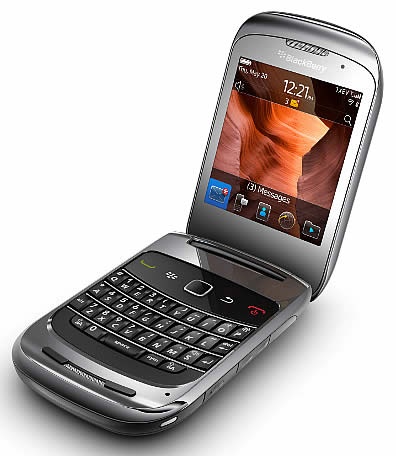 The BlackBerry Style 9760 smartphone is the second smartphone to come loaded with BlackBerry OS 6. The first was the BlackBerry Torch 9800 and we covered all about this here including our recent BlackBerry Torch 9800 review.
Both the above smartphones come with a full QWERTY keyboard and a trackpad. The BlackBerry Style 9760 comes in a flip design and has both large external and internal displays. The Style has GPS, Wi-Fi, 5 megapixel camera with video recording, 512 megabytes of on-board memory and a 8GB microSD card.
The BlackBerry Style 9760 smartphone includes the new Webkit browser and a new Social Feeds application. However, its not a touchscreen smartphone so you use the trackpad instead.
The Style will launch in the US at the end of October and we would anticipate seeing the BlackBerry Style 9760 in the UK before the end of the year.