Everything Everywhere To Be Re-Branded Before Christmas ?
25 Jul 2012 by Simon Thomas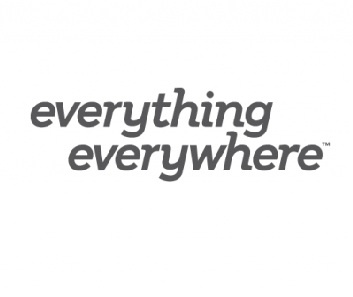 Everything Everywhere are rumoured to be going through a total re-branding before the Christmas sales rush.
According to unknown sources, who spoke to Marketing Magazine, the company will be changing their name in all consumer channels. A whole new ad campaign will be produced by Saatchi & Saatchi , while a complimentary digital campaign is being prepared by SapientNitro.
Everything Everywhere have always maintained that they'd keep both the T-Mobile and Orange branding and continue to operate them separately. However, Everything Everywhere have already begun operating their own stores selling both Orange and T-Mobile.
We have no idea what new brand-name Everything Everywhere will adopt or whether it'll mean the end of the T-Mobile and Orange brands, but we highly doubt they'll just cut off well recognised brands. 3G expects them to build brand identity for Everything Everywhere before they even consider replacing the Orange and T-Mobile branding.
The time for Everything Everywhere to become a household brand should come with the advent of 4G. The network have a lot of spare spectrum and is one of the authorised bidders for the new technology, which gives them a power position in the coming years !