Five things we want to see in the Apple iPhone 6
1 Apr 2014 by Kevin Thomas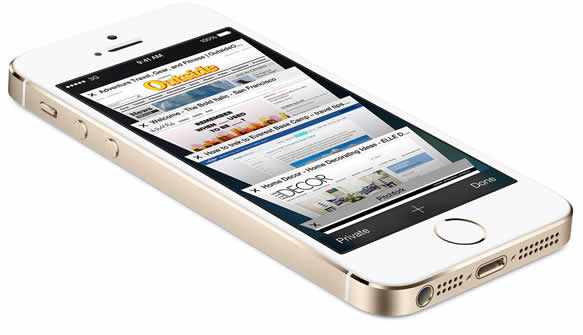 Now that the Samsung Galaxy S5, HTC One (M8) and Sony Xperia Z2 have all been announced arguably the only truly exciting flagship left this year is the Apple iPhone 6. There are a lot of rumours about it already but nothing is known for sure. So we've come up with a list of the five things we most want to see in the iPhone 6. Some of these may well happen, others are not so likely, but if even a few of them come true then it will be a tough phone to beat.
1. A new design
The iPhone 5S (above) is one of the best looking phones around, but its design is essentially identical to that of the iPhone 5. Much like iOS was refreshed last year the physical design of the phone could do with a refresh this year and the more drastic the change the better. Sure, you could argue that moving too far away from what's now become an iconic design would be a mistake, but a total change would certainly turn heads.
That said it should be at least as premium as it is now. Aluminium and glass are good, liquid metal and sapphire crystal would be even better. On a related note the iPhone 6 should also be water and dust resistant. Many of its competitors are now and its a genuinely useful feature, so there's no excuse for Apple not to join the party.
The HTC One (M8) is the one to beat in the design stakes this year and if Apple is too conservative with its design it just won't cut it. We want to be wowed.
2. A camera boost
The Apple iPhone 5S has a pretty good camera but its 8 megapixel sensor is starting to look a little old hat in the face of the Sony Xperia Z2, Samsung Galaxy S5 and Nokia Lumia 1020. Megapixels aren't everything but I doubt anyone would complain if Apple added a few more for the iPhone 6.
Beyond megapixels it would also be great to see some improvements to low light photography and for a Xenon flash to replace the current LED set up.
3. A maps overhaul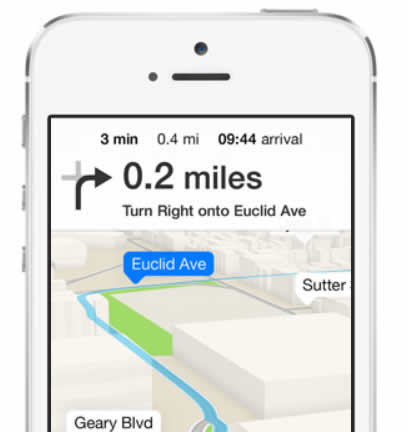 Apple Maps has come a long way since its disastrous launch, but it's still lagging behind Google Maps for features and accuracy. Thankfully this is one change that's looking likely, as it's been rumoured that Apple Maps will be seeing some significant improvements. If it could reliably get us where we want to go we'd be happy, anything extra is just icing on the cake.
And it looks like we could be getting a heavily iced cake, as there's talk of indoor mapping, public transit directions and trip planning all being added. If things pan out there might finally be a real alternative to Google Maps.
4. A more emotive Siri
Apple was the first company to successfully launch a voiced personal assistant for smartphones, but Google has been making a lot of strides in the area lately and Microsoft's Cortana sounds even better if rumours are to be believed. Supposedly rather than responding in a monotone, stilted manner it will actually exhibit emotion, giving more natural responses which could almost sound like a real person.
We'd love to see the same from Siri. After all, Apple's got the basic functionality sorted, so a more impressive delivery would be a great next step.
5. A microSD card slot
This one is never going to happen. No iPhone has ever had a microSD card slot and it doesn't seem to have hampered Apple's sales (if anything the omission is likely to drive people towards the more expensive models with greater storage), but it's still something we'd love to see.
16GB of storage just doesn't cut it these days and with Apple's premium prices (topping out at £709 for a 64GB model) any more than that could threaten to break the bank, so a microSD card slot would certainly ease the burden on our wallets.
But unless there's a serious shake-up over at Apple this is nothing more than a pipe dream.
So there you have it. The five things that we most want to see in the iPhone 6. Agree? Disagree? Sound off in the comments with your own wish list.
Fancy checking out an Apple iPhone 6 concept?