HTC Blinkfeed app heading to other Android devices
27 Mar 2014 by Simon Thomas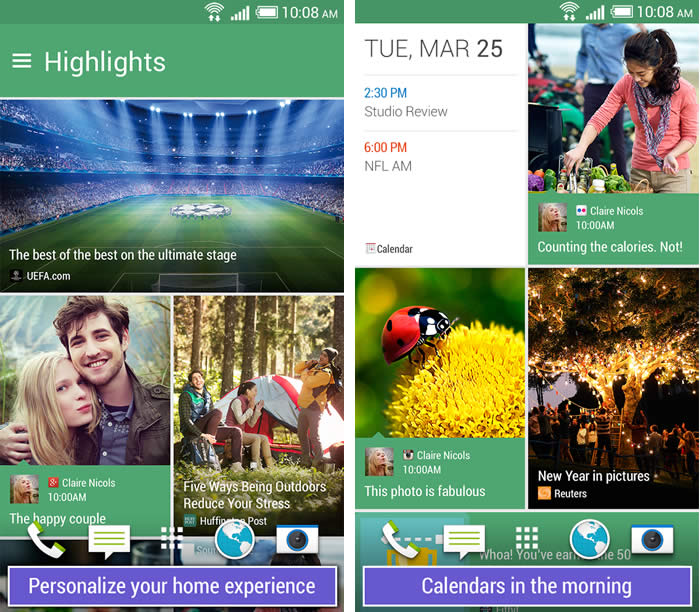 Most of the attention this week may have been focused on the HTC One M8, but HTC have also confirmed that they are bringing Blinkfeed to other Android smartphones.
'Following its popularity with HTC users, HTC will now make HTC BlinkFeed available to other Android devices, launching on the Google Play store soon.' added HTC in an official statement.
The HTC Blinkfeed application is already available to download on Google Play. However, currently it's only compatible with the HTC One M8, but that's set to chnage in the coming weeks when support is added for a wide range of Android devices.
HTC's application aggregates social feeds, calendar events, news, music and content live to your homescreen. Users can customise the service to ensure that it only delivers content that interests them and there are already over 10,000 news feeds a day on Blinkfeed.
Earlier this week the Taiwanese company opened up Blinkfeed to 3rd-party developers. BitFit and Blinkfeed have already confirmed they are integrating their services into HTC Blinkfeed and they will be the first of many more to come.
As soon as HTC Blinkfeed becomes available on other Android smartphones you'll be the first to know.
Want to keep up to date with the latest mobile news, reviews and exclusive deals? Follow 3G on Facebook, Twitter or Google+