HTC One E8 vs HTC One M8: What are the differences?
6 Jun 2014 by Kevin Thomas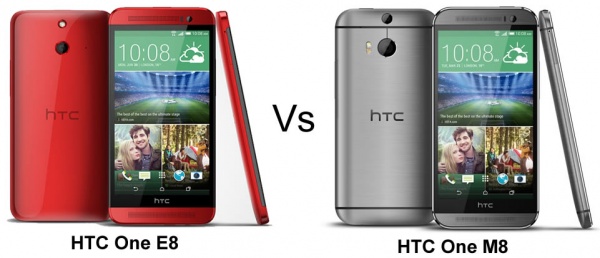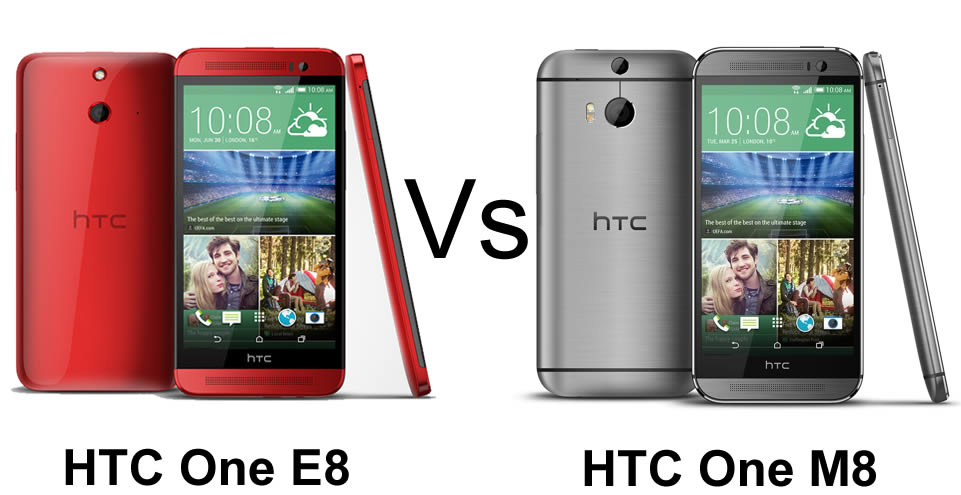 It wasn't long ago that HTC released its latest flagship, the One M8 and more recently still it released the mid-range HTC One Mini 2. Now the company has announced the HTC One E8, which seems to be designed to fill the small gap in the market between those two.
Or perhaps it would be more accurate to say that it's designed for people who want a high end phone but don't care about a premium design, whatever the case it seems like a fairly niche product. But that doesn't mean it's not worth buying. Read on to see exactly how it stacks up to the HTC One M8.
Design and build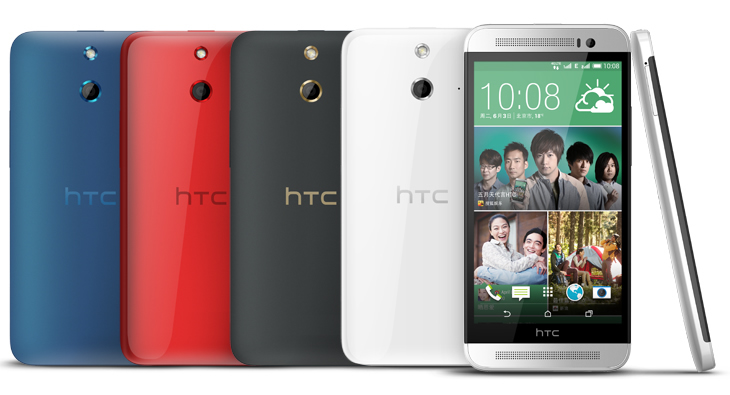 The first difference you'll notice between the HTC One E8 and the HTC One M8 is the build quality. The E8 has a polycarbonate back, leaving it looking mid-range rather than high end, though it does at least look well built. At 146.42 x 70.67 x 9.85mm it's on the chunky side but at 145g it's not overly heavy. The front of the phone looks better than the back, thanks to a large screen and dual front-facing BoomSound speakers.
In fact from the front it doesn't look all that different from the HTC One M8, which has a similar design. But the back and sides of the M8 are far more premium, as they're made from a curved sheet of brushed aluminium. At 146.36 x 70.6 x 9.35 and 160g the HTC One M8 is ever so slightly slimmer and more compact than the E8 but it's also a little heavier, presumably due to the metal build.
Power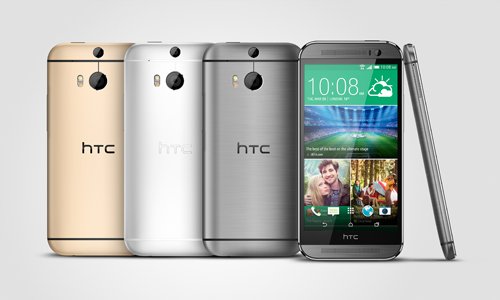 There's absolutely no difference in power between the HTC One E8 and the One M8. They both have 2.3GHz quad-core Snapdragon 801 processors and 2GB of RAM, so they're both very powerful handsets.
They also both run Android 4.4 overlaid with Sense 6 and both have 2600 mAh batteries to keep them going.
Screen
They have identical screens too. Both phones have a 5.0 inch 1080 x 1920 Super LCD 3 display with a pixel density of 441 pixels per inch, for sharp, high quality visuals.
Camera
There's a big difference in the two handsets cameras. The HTC One E8 has a 13 megapixel camera and an LED flash while the HTC One M8 has a 4 Ultrapixel snapper, alongside a second sensor used to judge depth. That second sensor allows you to change the focus of a shot after taking it, or blur the background of a photo, while the main Ultrapixel sensor ensures it performs well in low light. It also has a dual-LED flash.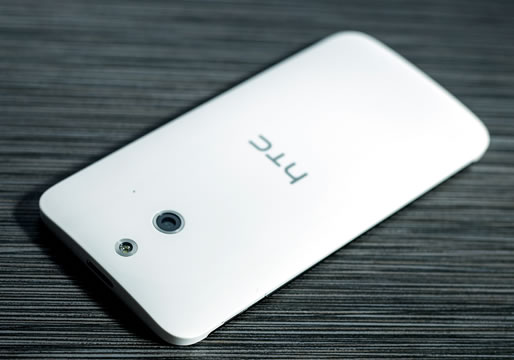 The HTC One E8 has none of that but with more megapixels it should be able to take more detailed photos which can be enlarged more before they start to lose quality. The camera in the M8 is certainly less conventional but it's debatable whether it's better or not.
Both phones can shoot video in 1080p and both have a 5 megapixel front facing camera.
Storage
There's not much difference in storage capacity. The HTC One E8 has 16GB built in while the M8 has a choice of 16 or 32GB and both phones support microSD cards of up to 128GB.
Connectivity
Both the HTC One E8 and the HTC One M8 support Wi-Fi, 3G, 4G LTE, Bluetooth 4.0 and NFC, however the HTC One M8 also has an infrared blaster, which the HTC One E8 doesn't.
Price
Though it's not a physical difference the price is likely to be one of the biggest differentiating factors for many people. Right now the HTC One M8 costs around £520 SIM free, making it about as expensive as a conventional smartphone gets.
The UK price for the HTC One E8 hasn't been confirmed yet, but it has been given a price in China, which translates to just around £268. That is of course ludicrously cheap and doesn't account for the UK's VAT and the like, so we'd expect it to hit these shores for around £300-£350, but even that's around £200 cheaper than the One M8, for a phone that's more or less as good in every way except build quality.
Conclusion
The easiest way to describe the HTC One E8 is as the HTC One M8 in a plastic shell. That's not quite true, as you'll know if you've read about some of the differences above, with the camera in particular standing out as different, but it's almost true and means that the E8 is a high end phone in its own right and one which could stand up against the likes of the Samsung Galaxy S5, which is similarly plastic clad.
That price tag is the real killer feature though as it could position it as a brand name alternative to the OnePlus One.
Assuming the HTC One E8 does actually launch over here and the price doesn't balloon it could be a very popular phone, but possibly at the expense of the HTC One M8 and spare a thought for the HTC One Mini 2, which at around £360 would surely be rendered almost redundant.
It's a strange move by HTC as it really does look in danger of hurting the sales of its other phones, which surely isn't good business. But with rumours circling of an HTC One M8 Prime in the works too it almost looks like HTC sent the One M8 out to die, as users may soon be able to choose between a cheaper alternative and a more powerful one.
Whatever HTC's thinking was though this is surely good news for would-be customers who may soon be able to enjoy a top-tier smartphone without the top-tier price tag.