HTC One (M8) unveiled: And it's better in everyway
25 Mar 2014 by Simon Thomas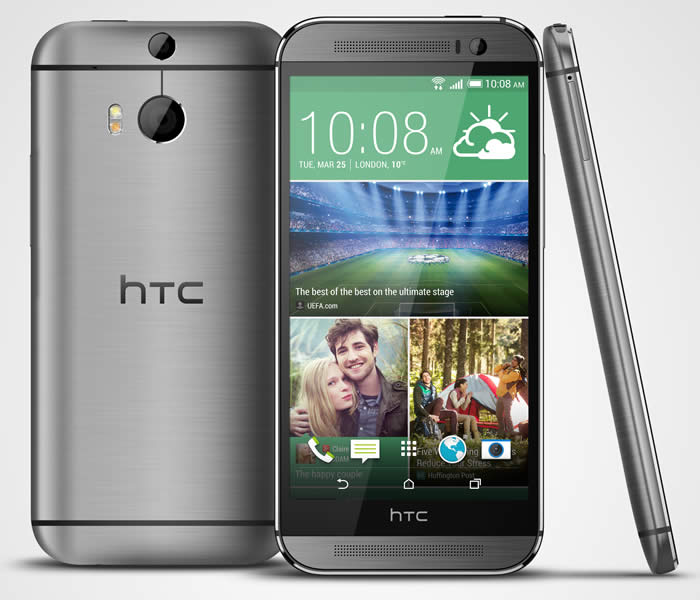 HTC have just come off stage at launch events for the HTC One (M8) in London and New York. They unveiled a smartphone that takes everything that made the original HTC One (M7) such a success and improves on it in every way.
Jump to: Full Specification | Price and Availability | Our initial thoughts
HTC One (M8) - Stunning design, dual cameras & much more
The HTC One (M8) adopts a stunning unibody aluminium design delivering incredible quality and finish. The curves are gentler than before and the bezels surrounding the display are now smaller than ever. It comes in a choice of Gunmetal Grey, Amber Gold and Silver and they are all equally stunning.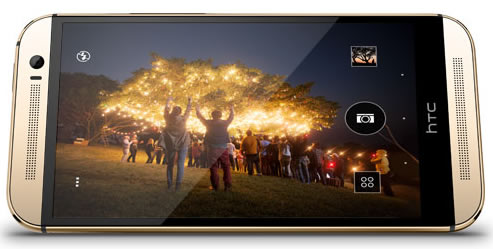 The smartphone's twin rear-facing cameras are arguably the most innovative part of the HTC One (M8). At the press of a button both cameras will take snaps simultaneously, enabling users to switch focus between the foreground and background after an image has been taken.
Users can also highlight specific objects , even changing their colour, and add crazy effects to their images retrospectively. All photos taken benefit from the added depth provided the twin cameras, while 'True Tone' automatically adjusts the flash based on the ambient lighting conditions. Neat!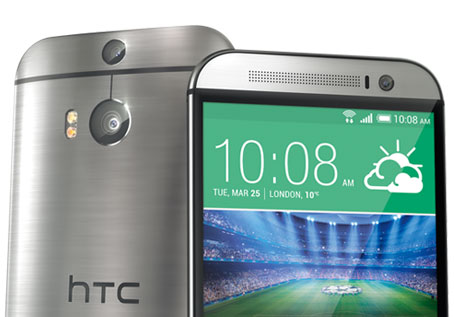 HTC Boomsound makes a re-appearance and the HTC One (M8) features a multi-band amplifier and redesigned speakers, offering more depth and 25% more volume. HTC Connect also enables you to quickly and easily share your music with a sound-system!
HTC Sense 6.0 comes pre-loaded on the HTC One (M8) and it's been redesigned from top-to-bottom to deliver a cleaner, simpler, more-colourful and customisable user-interface. Blinkfeed has also been tweaked and has been opened up to developers for the first time.
The HTC One (M8) has a larger battery and is more efficient resulting in 40 per cent more battery life than the HTC One (M7). Gestures can now take you straight from sleep mode into the exact feature you want and sensors are also used to predict what a user might want to do.
Price and Availability
The HTC One M8 is now available to buy in the UK and the Grey and Silver versions will begin shipping right away. However, the Gold version won't arrive in stock for 3-4 weeks.
The smartphone is currently available on a range of tariffs on Phones4U and Carphone Warehouse. It'll be coming soon to O2, Vodafone and Three directly.
Our Initial Thoughts
HTC have focused very heavily on the premium design of the HTC One M8 and it does look stunning and feels every bit a premium smartphone. But Apple have always been seen as the kings of smartphone design and the HTC One M8 is a little bulky and heavy compared to the iPhone 5S.
The new dual rear cameras seem like a good inclusion, but we'll have to spend more time with the software to find out just how great they are. Apart from that it's all about software with HTC Sense 6.0, Blinkfeed and HTC Zoe now better than ever. Our time with the smartphone so far has been very encouraging.
When it comes to innovation there isn't much to report, but the specification of HTC's smartphone is more than a match for the Galaxy S5, iPhone 5S and Sony Xperia Z2 on paper. But it isn't waterproof and doesn't have any of the innovative features of Samsung's smartphone (such as the fingerprint scanner and heartbeat sensor).
Additionally, by focusing on design so heavily HTC have put themselves in a head-to-head battle with Apple. It remains to be seen whether that is a smart move. None of this matters anyway, because once get the HTC One M8 in your hands you won't ever want to let it go!
We'll be posting an in-depth article and a review of the HTC One (M8) later this week.
What do you think of the HTC One (M8)? Let us know your thoughts by leaving a comment below.

HTC One (M8) Full Specs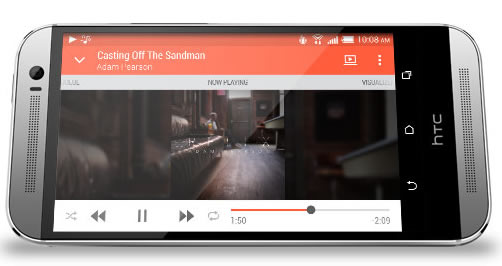 5-inch 1080p display (1920*1080 pixels)
146 x 70.6mm x 9.4mm (160g)
2.3Ghz quad-core processor
2GB RAM
16/32GB Onboard storage (microSD support)
Dual-rear cameras (Ultrapixel)
5 mega-pixel front-facing camera
2,600mAh Battery
Android KitKat with HTC Sense 6.0
WiFi, NFC, Bluetooth 4.0, DLNA, 3G and 4G LTE
Colours: Gunmetal Grey, Silver and Amber Gold