iTunes Radio mysteriously appears in UK, Australia and Canada
28 Jan 2014 by Simon Thomas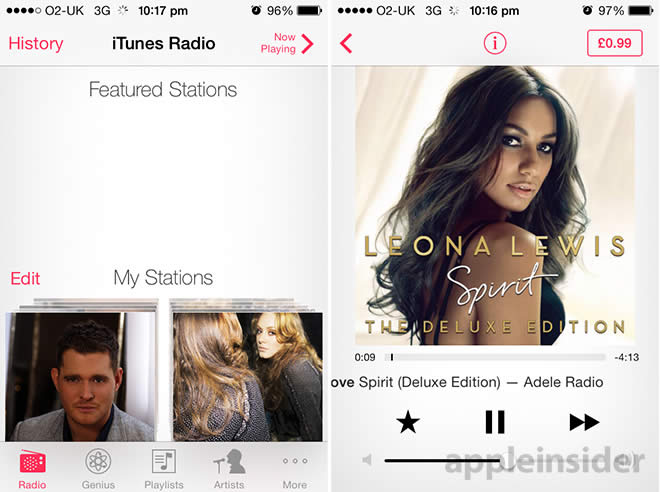 iTunes Radio is showing up in the Music App in UK, Australia and Canada
Apple introduced their streaming music service iTunes Radio in iOS 7 and the free service has proved a rip-roaring success in the US, with over one billion tracks streamed by the end of October. But the service is still yet to land in the UK, or any other International markets for that matter.
That could be about to change with users in the UK, Australia and Canada reporting that the service has appeared in the Music App on their iPhones and iPads. In most cases the option to select iTunes Radio is appearing, but the service itself isn't yet functional. However, in the UK some users have already been enjoying the free music streaming service.
A user in the UK uploaded a screenshot of iTunes Radio working in the UK (posted above) and sent it in to the folks at Apple Insider. As you can clearly see he's on O2 UK and apparently he was streaming music over his 3G connection with no troubles at all.
A number of users in Canada and Australia are also reporting the appearance of iTunes Radio, so it looks as though the International launch of the service isn't far away. It's been suggested that the service is appearing on Apple devices that have recently been wiped, but that's not something we'd recommend trying.
Have you spotted iTunes Radio inside the Music App on your iPhone or iPad? If so let us know by leaving a comment below.
Want to learn more about iTunes Radio?