LG G2 mini touches down ahead of MWC 2014
19 Feb 2014 by Simon Thomas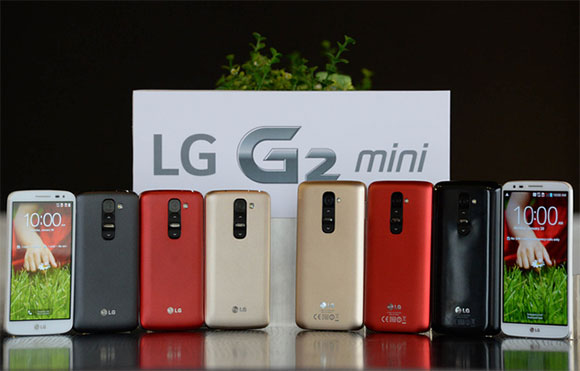 The LG G2 mini was set to be unveiled next week at the Mobile World Congress in Barcelona, but LG in the Netherlands have jumped the gun and already gone ahead and unveiled the smartphone.
The new "compact" version of the flagship LG G2 has a 4.7-inch display that runs at a resolution of 540x960 pixels and a ppi of 256. It adopts a very similar design to its bigger brother with the innovative rear volume rocker and the same curvy design.
There will be two different versions of the G2 mini available with either a Snapdragon 400 or Nvidia Tegra 4i processor. Both are quad-core chips running at 1.2GHz which are backed up by 1GB of RAM.
Android KitKat comes pre-loaded on the LG G2 mini which is overlayed with LG's Optimus UI. On-board storage comes in at 8GB (with microSD support) and the smartphone has an 8 mega-pixel camera with LED Flash and a 2,400mAH battery.
Both 4G LTE, 3G and Dual-sim versions of the LG G2 mini will be available in a choice of Black, White, Red and Champagne Gold. It'll roll-out in Russia in March followed by Middle East, Latin America, Asia and Europe in April.
No details on the price of the LG G2 mini, but it's pretty clear from its lower specification that it'll be significantly cheaper than the LG G2. We should get more details at MWC 2014 which begins at the start of next week.
What do you think of the LG G2 mini? Would you like to have seen a better specification or are you pleased it'll launch at a lower price.