LG G3 vs LG G2: What are the differences?
2 Jun 2014 by Kevin Thomas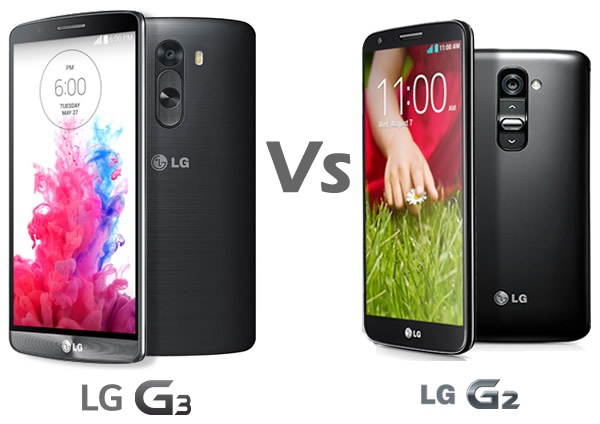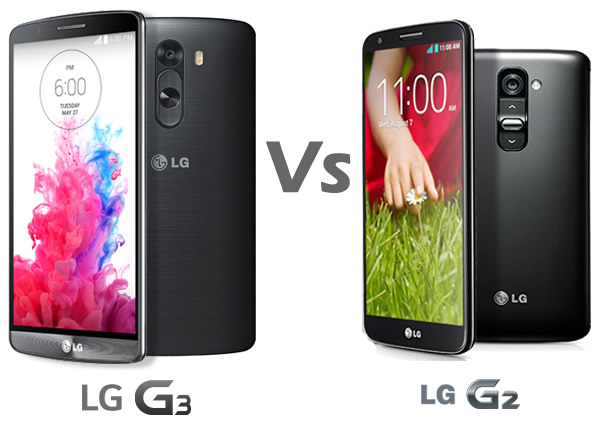 The LG G2 was a big surprise, in that it was both very good and very innovative, despite coming from a company that wasn't particularly known for its smartphones. With the G3, LG had to prove that it wasn't just a fluke and deliver a worthy successor.
It's undeniably a better phone than its predecessor, but just what has changed? And is it worth upgrading to? Read on to find out.
Design and build

The LG G2 and LG G3 are both plastic, but while the G2 looks plastic the LG G3 has a faux-metallic construction which looks fairly convincing, though doesn't feel like metal. Both phones also place their volume controls and home button on the back and are roughly the same shape, however there are some differences in size and weight.

The LG G2 is 138.5 x 70.9 x 8.9mm and 143g, while the LG G3 is 146.3 x 74.6 x 8.9mm and 149g. So the G3 is longer, wider and slightly heavier, but just as thin as its predecessor.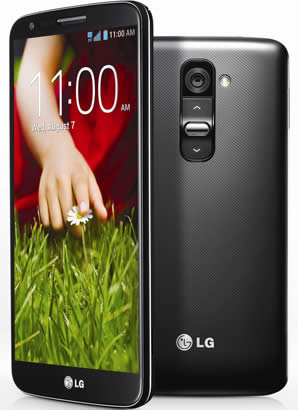 So really the main difference is the design of the plastic. Whether the unapologetically plastic G2 or the masquerading-as-metal G3 looks better though is debatable.

Power

The LG G2 has a 2.26GHz quad-core Snapdragon 800 processor and 2GB of RAM, which at launch made it the most powerful phone around and it's still pretty high spec by today's standards. But the LG G3 has it beat with a 2.5GHz quad-core Snapdragon 801 processor and 2GB of RAM, while a version with 3GB of RAM is also set to launch soon.

Screen

The LG G2 has a 5.2 inch 1080 x 1920 IPS+ LCD display with a pixel density of 424 pixels per inch. It's a great screen but the LG G3 has it beat here too with a 5.5 inch 1440 x 2560 IPS+ LCD display with a pixel density of 534 pixels per inch. The screen on the G3 is a massive selling point as it's the first mainstream phone with a 2K display. Combine that with the extra size and it makes for a stunning visual experience.

Camera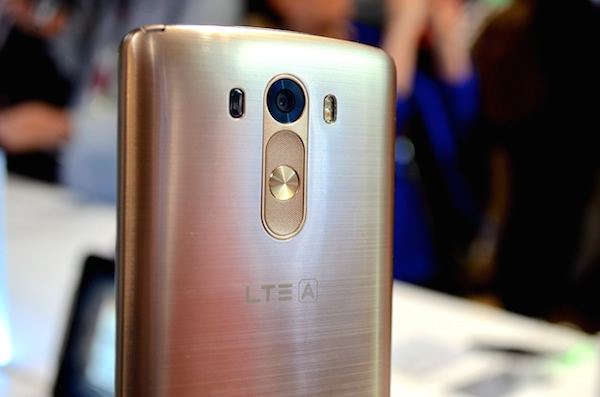 Both the LG G2 and LG G3 have 13 megapixel cameras, but while the LG G2 has a single LED flash the LG G3 has a dual LED flash and while the G2 has optical image stabilisation the G3 has optical image stabilisation+. It also has laser autofocus, which the LG G2 doesn't, so it's a substantial improvement in a number of ways.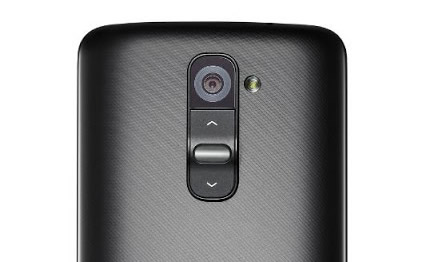 It's better for video recording too as while the LG G2 is limited to 1080p video at 60fps, the LG G3 can shoot in 2160p at 30fps. However both phones have a 2.1 megapixel front facing camera.

Interface

Both the LG G2 and the LG G3 run Android and while the G2 comes with Android 4.2.2 it can be upgraded to Android 4.4.2, which is the latest version and the version the G3 comes with, so there's no difference there.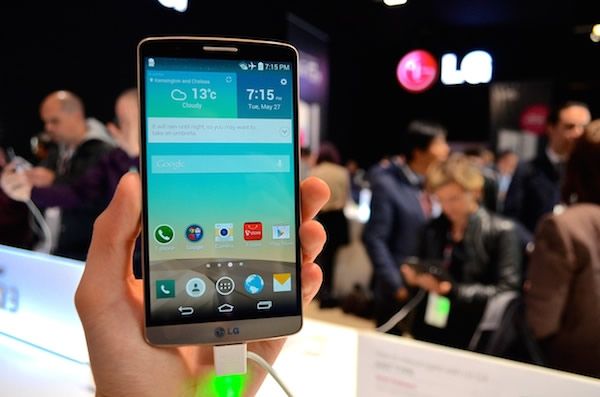 Both phones also use LG's Optimus UI, however the LG G3 has a more recent version of it, complete with a redesigned and far less convoluted interface along with new context sensitive information, which for example might warn you that you'll need an umbrella later if it's forecast to rain or remind you to call someone back if you missed their call.

Storage

The LG G2 comes with 16 or 32GB of built in storage while the LG G3 is launching with just 16GB, but another model with 32GB and an extra gigabyte of RAM is expected to follow shortly after. However the LG G3 also has a microSD card slot, whereas the LG G2 doesn't.

Speakers

While the speakers aren't one of the biggest changes between the two phones they are worth a mention, because LG has added a boost amp to the speakers on the G3, in order to pump out louder and higher quality audio. We're not in HTC One M8 territory here, but it is an improvement over the LG G2.

Conclusion

The LG G3 is a substantial upgrade over the LG G2 in a number of areas. The screen is bigger and higher resolution, the interface has been improved, a microSD card slot has been added, the camera is packed full of fancy new features, it's more powerful, has better speakers and a new, arguably better design.

Looked at like that it sounds like a big upgrade, but when you consider that the LG G2 is still a very powerful phone with a great screen and that the 5.5 inch screen on the G3 is likely to be too big for many it's still easy to make an argument to stick with the G2, especially as it's a lot cheaper than the LG G3 is likely to be.

Likewise if you already have the LG G2 you might want to think twice about upgrading, but if you don't have either and are after the latest and greatest smartphone then the LG G3 is definitely a contender.
You might also be interested in: