LG G3: What we know about the smartphone so far
17 Mar 2014 by Kevin Thomas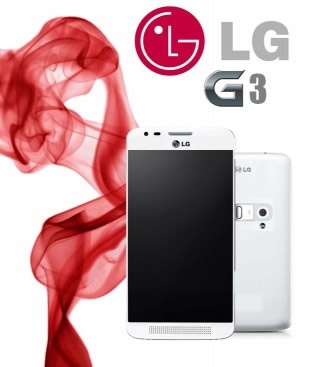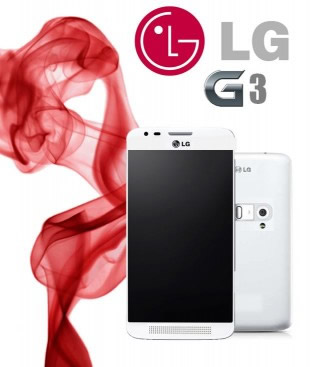 We know the LG G3 is coming, but what do we know so far?
With the Samsung Galaxy S5 out of the way and the All New HTC One just around the corner the internet's collective eyes and ears have turned their attention to the LG G3.

There was a time when little attention was paid to LG, but after the surprisingly impressive LG G2, not to mention the company's work on recent Nexus phones it's become a company to keep an eye on and the LG G3 is likely to be its most exciting handset this year.

As with all these things nothing is really known as yet, but there is a healthy amount of rumour and speculation, so here's what we've heard so far.

Quad HD display

It's been widely rumoured for a while that the LG G3 might have a QHD (2560 x 1440) display and that rumour gained some weight recently after a bootloader for a phone believed to be the LG G3 was found confirming that exact resolution.

The bootloader didn't say what size the screen would be, but previous rumours had pointed to a 5.5 inch display, which would give it a pixel density of 534 pixels per inch, which is far higher than any other mainstream phone on the market, not to mention being almost 100 ppi higher than its predecessor.

Class-leading camera

Two different numbers have been thrown around for the camera. Initially it was thought it would have a 16 megapixel sensor, but now it's looking like it will just be 13 megapixels. That's a little disappointing as the LG G2 has a 13 megapixel camera but megapixels aren't everything.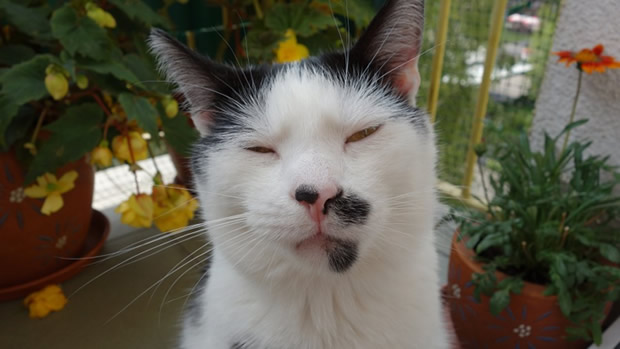 The most recent camera leak is of a photo apparently taken on the LG G3. It's a highly detailed picture of a cat which is easily as impressive as anything its rivals could have taken and the EXIF data attached to it reveals a 13 megapixel sensor.

According the person who posted the photo on the ortud forum the camera also has optical image stabilisation plus, just like the LG G Pro 2.

On top of that Phone Arena has received a User Agent profile for a handset with the model number LG D830, which also has a 13 megapixel camera, along with support for 4K video playback.

Octa-core processor

It seems like every new handset finds itself rumoured for an octa-core processor and the LG G3 is no exception. LG is known to be working on a new version of its Odin octa-core processor, with four cores running at 2.2 GHz and the other four running at 1.7 GHz.

It would make sense for LG to use its latest and greatest processor in the LG G3 and so it's widely speculated that that will be the case, though the theory is backed up by South Korean site Digital Times, which spoke to an industry official claiming that LG's new processor will be applied to smartphones.

There's also been talk that the LG G3 might have a 64-bit processor, making it the first Android phone to do so.

Unfortunately there's no word yet on how much RAM the LG G3 will have, but as the LG G Pro 2 has 3GB of RAM it doesn't seem unreasonable to expect the same from the LG G3.

Water and dust proof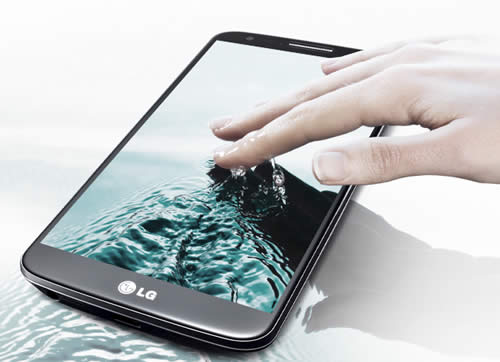 An ever increasing number of phones are going water and dust proof and it's a great thing to see. We really wouldn't be surprised at all if the LG G3 followed suit, but we've got more to go on than just wishful thinking, as a member of LG's development team claimed that "the future is waterproof and dustproof."

That's hardly a confirmation that we'll see the feature on the LG G3, but on the other hand if LG believes that then why would it leave it off its flagship?

Fingerprint or iris scanner

Fingerprint scanners seem to be all the rage now, with both Apple and Samsung equipping their flagships with one and LG might do the same if the rumours are to be believed.

We've heard talk of a fingerprint scanner a couple of times over the last few months, most recently during a press conference for the LG G Pro 2 launch, during which an LG official stated that biometric authentication is being considered for future products.



What's especially interesting about that is that it doesn't necessarily mean a fingerprint scanner, it could also mean an iris scanner. The latter might not be likely but it would be a great way to one-up the iPhone 5S and the Galaxy S5.

KitKat and KnockCode

A benchmark for a phone thought to be the LG G3 showed that it was running Android KitKat. There's absolutely no surprise there, it would be more surprising in fact if LG launched a flagship that wasn't on the latest version of Android.

It also seems a safe bet that the phone will come with LG's KnockCode technology, since the LG G Pro 2 does and there seems little reason not to include it. Similarly we'd expect the volume rocker to remain on the back. It's definitely a love it or hate it design decision but it also helps LG's flagship line stand out from the competition.

Release date and price
Several release dates have been thrown around for the LG G3. The earliest puts it in May, but we've also heard that it might arrive in June or July. Whatever the case ends up being it looks like it will arrive towards the middle of the year.

There's been no talk of price at all yet, but LG undercut its competitors with the LG G2 and we wouldn't be surprised if the company did the same thing with the LG G3. In which case we could be looking at a price of between £400 and £450.
Want to know when the LG G3 becomes available? Register your interest in the LG G3 here.