Lumia is built for business
2 Jul 2014 by Kevin Thomas

Lumia is a good match for businesses
With their colourful interfaces and even more colourful covers you might not think of Nokia Lumia phones as being aimed at business use, but that's a perception that Nokia wants to change and its business site highlights a number of reasons why a Lumia might be a good fit.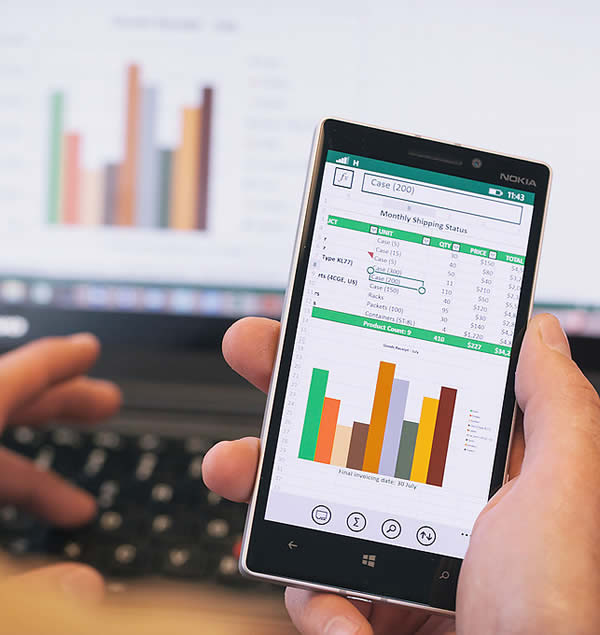 Perhaps the most obvious advantage is that these are Windows Phone handsets, which means that they have Microsoft services built in. Services like Microsoft Office, Outlook and OneNote, all of which are extensively used by businesses worldwide and if you're among those users it gives you easy access to your emails, your calendar and contacts, all of which are synced across devices. As well as making it possible to view, edit and share documents wherever you are.
Indeed coupled with OneDrive you'll always have mobile access to your files and with SharePoint you can collaborate too.
If you're away from the office or from home for extended periods then you can also rely on Lync and Skype for communication with colleagues, friends and family and with HERE Maps and HERE Drive built in you'll be able to minimise your time on the road and avoid getting lost when travelling.
Windows Phone handsets are also fairly secure, as all the apps in the store are screened for malware before being published. Internet Explorer is equipped to warn you if you're about to visit a potentially harmful website and Lumia handsets can be remotely rung, located, locked or wiped, so if your phone is lost or stolen you have the tools to find it and keep your data safe.
Windows Phone 8.1 also supports enterprise grade security, with support for auto-triggered S/MIME and VPN, and with MDM support your company's IT department can remotely manage Lumia handsets, to ensure that they're up to date and have the latest security policies.
There's a whole selection of Lumia handsets to choose from too, from the affordable 520 to the high end 930 and plenty in between, so there's likely to be at least one that will suit the needs of you or your company.
So Lumia phones can certainly be a great choice for consumers, but with all this in mind they can make for an appealing business choice too.
Have you read our Best Windows Phones 2014 article?