Moto G gets a 4G boost and microSD support
15 May 2014 by Simon Thomas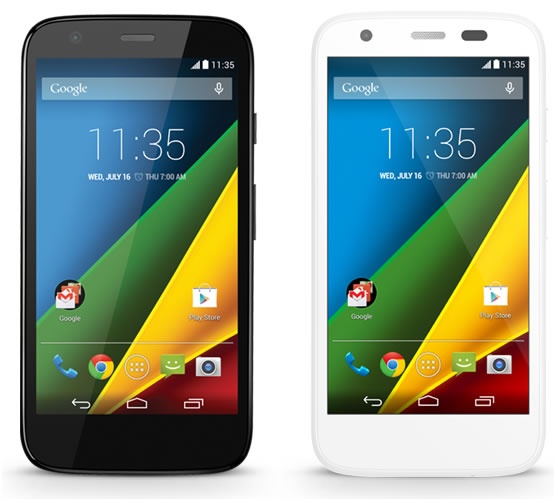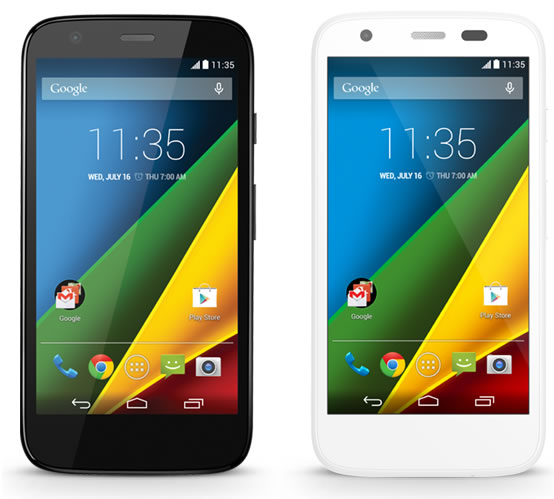 Motorola have introduced an updated version of their best-selling Moto G and the big news is they've added support for 4G and microSD cards (up to 32GB).
The new version of the Motorola Moto G will go on sale next month and will be priced at £149 SIM-free (unlocked). It'll be available in either White or Black colours and comes with 8GB of onboard memory.
The only other difference is that it now comes pre-loaded with Android KitKat, rather than needing to be manually updated.
Currently, you can pickup the original Moto G on O2 for £99.99, but the unlocked version costs around £135. So that's an extra £14 for 4G and the ability to expand the devices storage, which seems like a fantastic deal to us.
When we reviewed the Moto G we declared "The lack of 4G and micro SD card slot will bother some, but really for such a low price the Moto G is an amazing achievement and it's easily the best value smartphone available." You can read our full Moto G review here.
The new 4G-LTE version fixes both of these issues and makes it one of the best value 4G phones on the market today. It's competition includes the EE Kestrel (£99.99), Nokia Lumia 625 (£165) and the Samsung Galaxy Ace 3 (£165).
We're included to say it's better value than all of those smartphones and we'll conduct a full comparison very soon!