New Features for BBM in 2014
17 Jan 2014 by Kevin Thomas
New Features for BBM in 2014
BlackBerry's mobile phone business may have fallen on hard times but its BBM messaging platform has gone from strength to strength and since its launch on Android and iOS late last year it's opened the floodgates to millions of new users.
It's a great service, but to keep the interest of all those new users BBM has got to stand out from all the competing services like WhatsApp and based on all the new and upcoming features it looks like it's got a good chance of doing that. Read on to see just what you can expect from BBM on Android and iOS in 2014.
BBM Channels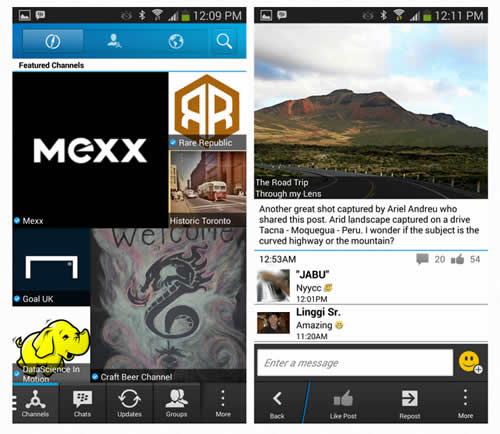 BBM Channels is one of the new features coming to the service. It's already available for BlackBerry 10 and BBOS and should be making its way to Android and iOS before long. What's so exciting about it? Well it takes BBM beyond just a messaging platform and turns it into more of a community by allowing users to create and contribute to 'channels' on just about anything.
You're not limited to just talking to your contacts in channels so as well as being an outlet to talk about your interests it also allows you to meet new people and find new contacts.
BBM Voice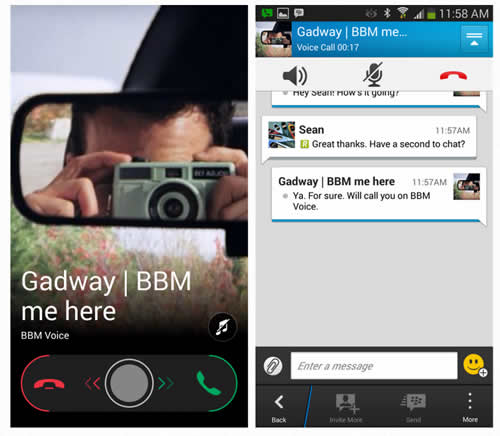 This one's maybe a bit self explanatory but it allows users to make voice calls with one another without using up their minutes or having to pay long distance charges. So it's especially useful when communicating with people who live abroad.
New sharing options
Sharing photos and voice notes will soon be a lot faster with BBM, so it won't bring the conversation to a standstill. But more excitingly you'll also soon be able to share your location through BBM, making it easy for friends to find you. But at the same time BBM seemingly cares about your privacy because it only shares your location with the contact you choose and only for a limited time before hiding it again.
More emoticons
You can never have too many emoticons and BlackBerry has clearly realised that because it's adding 100 new ones to BBM, from a face-palm to a smiley-poo you'll soon be able to use a picture to express pretty much anything you'd ever want to and a fair few things you wouldn't.
All of this is coming to BBM for Android and iOS sometime this year and much of it sounds like it will be arriving sooner rather than later. If it all works as well as advertised you'll be able to ditch WhatsApp and Skype and maybe even your main SMS app, because BBM should soon be able to do it all.
And these are just the announced features, as there's every chance that BlackBerry is quietly working on improvements and features above and beyond these. BlackBerry's phones may be on the way out but BBM is getting more exciting than ever, so if you don't have it already there's never been a better time.