Next-Gen Snapdragon Mobile Processors Unveiled
10 Jan 2013 by Simon Thomas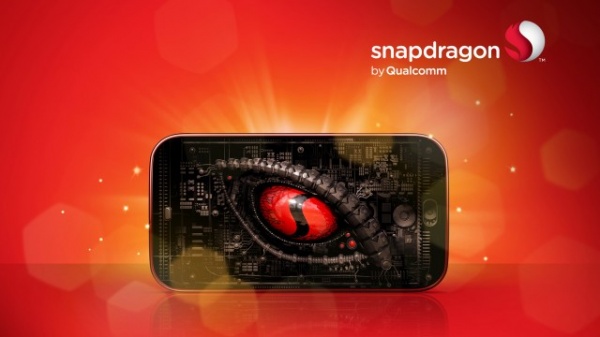 Qualcomm have unveiled their next-generation Snapdragon processors at CES 2013 in Las Vegas. The chipset giant have unveiled the Snapdragon 800 and the Snapdragon 600 which will feature on a plethora of smartphones in the coming year.
The Qualcomm Snapdragon 800 is the companies flagship processor and includes a new Krait 400 CPU with a quad-core chip that runs at speeds up to 2.3 GHz. Additionally, it has comes with an Adreno 330 GPU and adds support for LP-DDR3 at 800MHz.
So what will the Snapdragon 800 processor bring to smartphones ?
Firstly, it'll bring improved overall performance with the new processor delivering 75 per cent better performance than the current model. While, graphics performance is also doubled that of the previous Adreno 320 chipset. That leads to better multi-tasking, multi-media playback and gaming !
Secondly, the new processor uses 28nm technology which makes it more energy efficient than the current Snapdragon S4 Pro processor. This will maximise battery life which is always welcome given the power-guzzling tendencies of modern smartphones.
Qualcomm's new processor also enables devices to run at even higher resolutions with the maximum supported resolution being 2560x2048 pixels. Additionally, the Snapdragon 800 will enable devices to record video at UltraHD resolutions , which has four times the pixel density of 1080p.
Mobile devices that incorporate the Snapdragon 800 chip will also benefit from support for Dual Image Signal Processors (ISP), HD multichannel audio with DTS-HD and Dolby Digital Plus support and the latest in wireless connectivity (4G, WiFi and Bluetooth).
What about the Snapdragon 600 processor ?
Qualcomm also unveiled the Snapdragon 600 processor which is slightly less powerful than the 800, but will still be used in premium mobile devices.
The Qualcomm Snapdragon 600 processor includes a Krait 300 quad-core CPU which supports clock-speeds up to 1.9 GHz. Additionally, it also has a new speed enhanced Adreno 320 GPU and support for LPDDR3 memory.
The end-result of the changes is that the Snapdragon 600 performs 40 per cent faster than the Snapdragon S4 Pro, while at the same time using less power. Additionally, it also features key-component updates and brings additional connectivity options.
Qualcomm expect both the Snapdragon 800 and the Snapdragon 600 to feature in smartphones by the middle of 2013. As always 3G will keep you up to date with the latest smartphones leaks and news.