Nokia Lumia 1320 gets a UK release date
27 Jan 2014 by Simon Thomas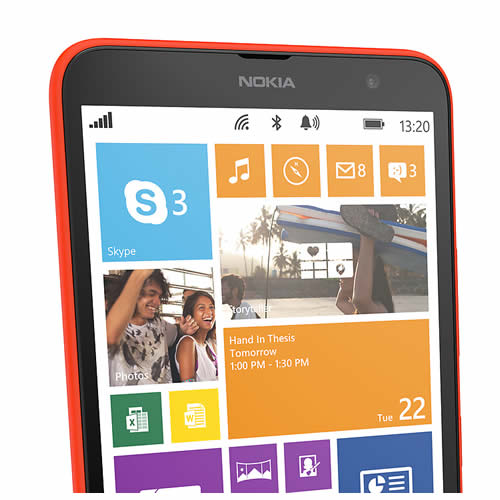 The wait for Nokia's Lumia 1320 is almost over
Nokia unveiled the affordable Lumia 1320 alongside their flagship Lumia 1520 phablet back in October. The latter has been on sale in the UK since November, but we're still waiting for the Lumia 1320 to land on our shores.
Good news.. the Lumia 1320 looks set to land in the UK next month after the Carphone Warehouse updated the phablets page on their store. They havn't given details on exactly when in February it would begin shipping, but it look as though the wait is finally coming to an end.
Those looking for an affordable phablet should definitely consider Nokia's 6-inch Lumia 1320 which is expected to cost around £270 SIM-free. We recently reviewed the Lumia 1320 where we concluded that "Finding a 6 inch 4G phone for under £300 is hard to do".
You can read our full Nokia Lumia 1320 Review here, or you might be interested in learning the differences between the Lumia 1320 and the Lumia 1520. We also recently compared Nokia's Windows phablet with Sony's new Xperia T2 Ultra and you can get the full lowdown here.