Nokia Lumia 620 Landing This Month
9 Jan 2013 by Simon Thomas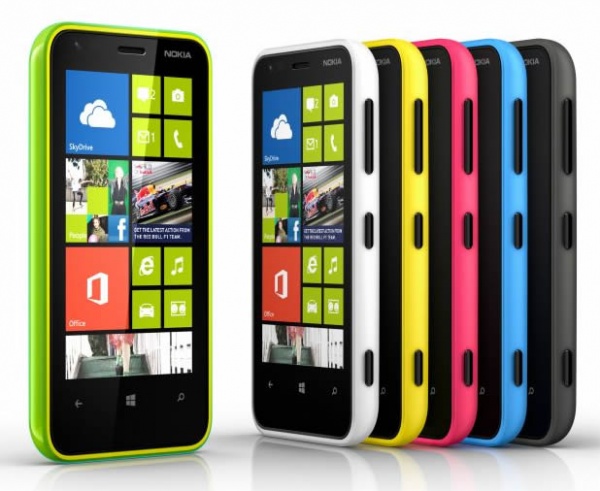 Nokia unveiled the Nokia Lumia 620 at the start of December and it was expected to launch before the end of 2012. However, it's still yet to become available in the UK but we've now learnt that it'll land before the end of January.
Online retailer TheClove had announced that the smartphone will begin shipping on the 28th January. The smartphone has been priced at £227 , which reflects the mid-range nature of Nokia's smartphone.
The Lumia 620 will be available from Three when it lands in the UK, but at the current time we don't have any further details on its price. One thing we can be sure of is that Three will offer some amazing deals on the Lumia 620 including tariffs with unlimited data.
You can visit the Three store to find out more by clicking here.
Nokia's Lumia 620 runs on the Windows Phone 8 operating system and has a mid-range specification which includes a 3.8 inch Clearback touch-screen (800 * 480 pixels). The smartphone also has a 1 GHz dual-core Snapdragon processor , 512MB of RAM and 8GB of on-board memory.
One of the major selling points of the Lumia 620 is the vibrant exchangeable shells that are available for the smartphone (pictured above). The case features "Dual-Shot" technology which adds a second layer of polycarbonate producing secondary colour blends and depth effects.
Other features of Nokia's smartphone include a 5 mega-pixel camera, microSD support and 3G, WiFi and NFC connectivity. Overall, it's a pretty solid mid-range smartphone most likely aimed at the younger market.
3G hope to review the Lumia 620 very soon so keep posted to get the lowdown on Nokia's mobile. One of its main rivals will be the Huawei Ascend W1 which was unveiled earlier today at CES 2013.