Nokia Update Symbian Version Of Nokia Pulse
29 May 2012 by Simon Thomas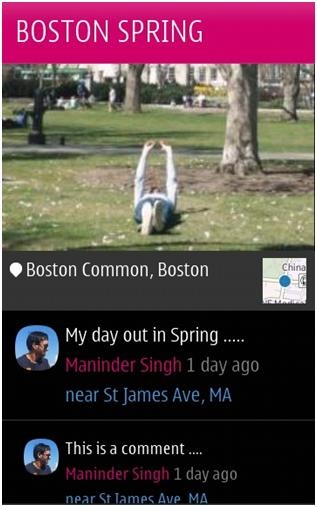 Nokia Pulse is a great application that brings location data to your everyday communications which makes it the perfect way to communicate with friends and family.
Nokia have now announced that they've released a new version of the application for Symbian smartphones. The application is currently in beta so it might contain some small bugs and is available for Symbian 3, Symbian Anna and Symbian Belle smartphones.
Nokia Pulse can be used to send messages which automatically include location data thanks to Nokia Maps. Additionally, the application can automatically add locations to pictures. Furthermore , Nokia Pulse can be used to tag your favourite places, find nearby locations and even to find directions to locations shared by others.
One of the most important things about Nokia Pulse is ensuring an individual retains their privacy. Automatically, all your data will be private and only shared with those inside the group.
Nokia Pulse can be accessed on multiple different platforms including Desktop PC's, Mobile-Web and Symbian smartphones.
The new version of Nokia Pulse for Symbian smartphones includes a number of new features. The new features include the ability to sign in with a Facebook login, better integration with Nokia Maps, audio notifications of Nokia Pulse updates and the ability to edit your profile name and photo.
Nokia Pulse for Symbian Beta is available to download from here.