Opera Mini 6 and Opera Mobile 11 Released!
23 Mar 2011 by Simon Thomas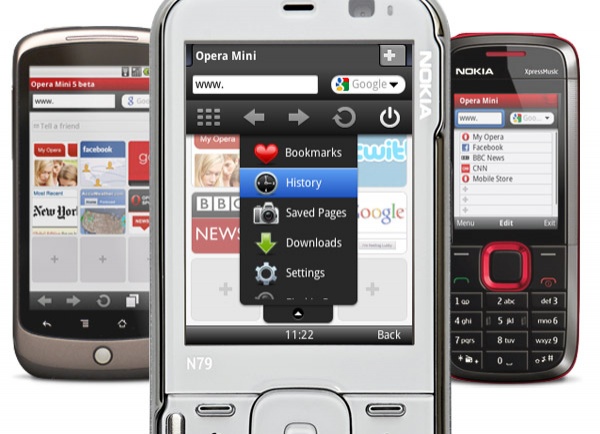 Opera has released the latest version of its Mobile browsers with Opera Mini 6 and Opera Mobile 11 now available.
Opera Mini is the version of Opera which aims to reduce bandwith and speed of loading by first compressing web-pages on Opera's servers before sending it to your mobile while Opera Mobile is a fully fledged version of the web on your mobile.
The flagship improvement in the new versions is that they have been optimised for use with internet tablets. A brand new interface has been added to capitalise on the larger screens and more powerful hardware featured in the latest tablets.
Other improvements include improved scrolling, panning and zooming and the addition of true pinch-to-zoom. The new versions also feature a share button which enables you to easily Tweet or post things to Facebook.
Opera Mini 6 is available to download for JSME, Android, Blackberry and Symbian/S60 mobiles.
Opera Mobile 11 is available on Android, Symbian, MeeGo and Maemo platforms.
You can download either version by visiting m.opera.com. on your mobile device.