Orange and T-Mobile Announce iPad Contracts !
29 Nov 2010 by Simon Thomas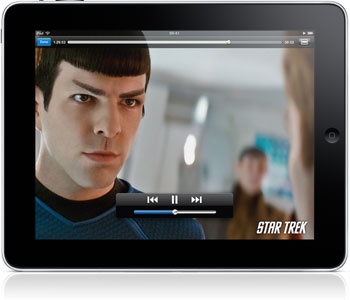 Orange and T-Mobile have announced their iPad contract prices , which enables you to get an iPad with a lower cost up-front.
The contracts are 24 month deals which cost £25 a month for existing customers. For this £25 a month you get 1GB of mobile data, 1GB of off-peak data allowance and 3GB of BT Openzone WiFi access (Orange only).
If you do take out a contract it will reduce the cost of a 16GB Apple iPad (3G+WiFi) to £199, while the 32GB , which is only available on Orange,will set you back £249. Those looking for the 64GB version of the iPad will have to pay £349 and it is also only available on Orange.
It's quite clear that Orange is offering a far better deal than T-Mobile, which is interesting because they are now one company. Not only do you get WiFi with the Orange deal, but you have the choice of different iPad versions and a wider "off-peak" time-period.
If you calculate the total contract cost it works out at £600, plus the £199 for the iPad and you have a total cost of around £800. That puts the cost of the data you get at £270 or £11.25 a month, which is quite reasonable. However, you do have to consider that at the end of the contract the price of the iPad will have dropped considerably.
If you aren't an existing Orange customer the deal will cost £27 a month, which is still a decent deal for those who don't have the cash to buy an iPad outright.
You can view all the latest iPad deals on Orange by clicking here.