Orange Unveil The San Diego - The First Intel Powered Smartphone
31 May 2012 by Simon Thomas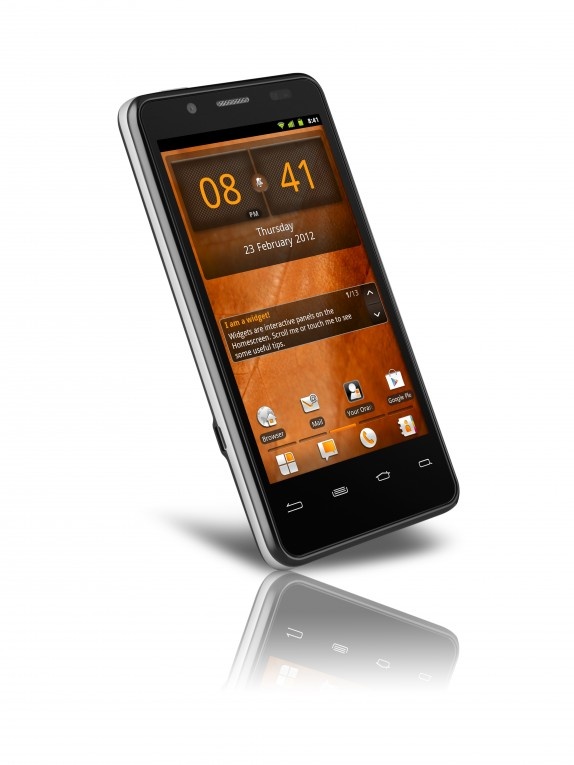 Orange have unveiled the Orange San Diego, which is the first Intel powered smartphone to launch in the UK.
The smartphone, which was previously known as the Orange Santa Clara, will be available to buy from the operator from June 6th. You'll be able to pickup the Android smartphone for £199.99 on Pay As You Go and it'll also available on contracts starting at £15.50 a month.
The Orange San Diego is powered by an Intel Atom Processor (Z2460) which has a clock-speed of 1.6 GHz . The processor is supported by an Intel® XMM™ 6260 Platform chip which ensures the smartphone supports HSPA+ and facilitates amazing gaming and multi-tasking performance.
The San Diego has a 4.03 inch touch-screen running at 1024*600 pixels and has both a rear-facing 8 mega-pixel camera capable of recording 1080p HD video and a front-facing 1.3 mega-pixel camera. On-board memory weights in at 16GB, while the smartphone runs on Android Gingerbread but will be upgradable to Ice Cream Sandwich later this year.
3G thinks the Orange San Diego looks like a decent mid-range smartphone and are looking forward to getting out hands on the Intel powered smartphone to see exactly how the new chipset performs.