Pebble Smartwatch Appstore Lands On iTunes
4 Feb 2014 by Simon Thomas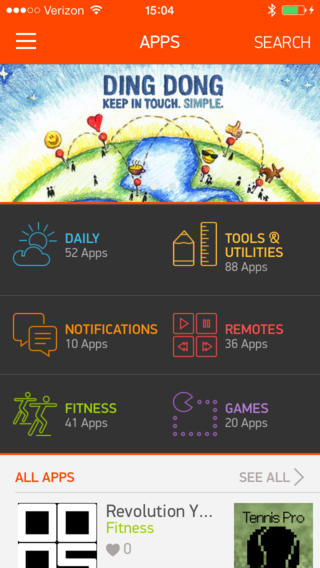 Browse, find, and install watchapps and watchfaces for Pebble
The Pebble Appstore was unveiled at CES 2014 and the good news is that it's now available to download for iOS devices from iTunes. The Android version is also already in development and is due to rollout very soon.
The application enables owners of the smartwatch to browse the latest watchapps and watchfaces all in one place. You can easily browse applications by categories including: fitness, games, notifications, remotes and much more. And you can also browse the latest arrivals and the most popular downloads.
Once you find an application you love you can add it to your 'Watchapp locker' to keep track of your favorite apps and manage your apps. As an added bonus the application will also automatically send you notifications when new software becomes available for Pebble.
Apple themselves are rumoured to be working on their own smartwatch, but there is still no news on when it'll launch. So those looking for a smartwatch should consider picking up the Pebble which is now available on Amazon for £150 and is compatible with both Android and iOS devices!
Interested in smartwatches?