New Qualcomm Chipset Signals Start Of 64-bit Android Revolution
10 Dec 2013 by Simon Thomas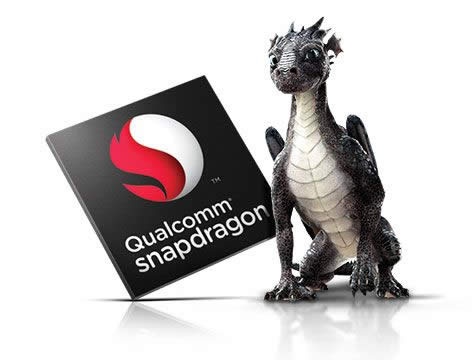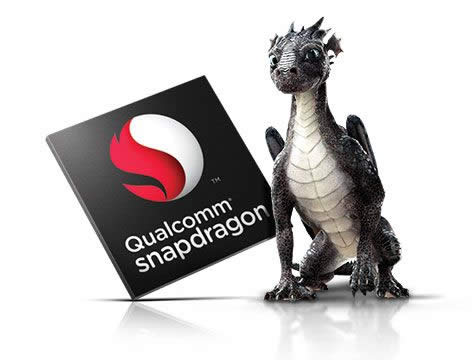 Apple shocked the world when they revealed that the iPhone 5S was the world's first 64-bit smartphone. Initially, it was branded a 'gimmick', but since then the performance of Apple's flagship iPhone has wowed the world - so it should come as no surprise to learn that the first 64-bit Android chipset has landed.
Qualcomm have now unveiled their first 64-bit chipset the Qualcomm Snapdragon 410, which is compatible with Android, Windows Phone and Firefox mobile platforms. Strangely, it's not a high-end chipset, but rather is one that aims to bring 4G LTE to the emerging regions, including the lucrative Chinese market.
The Qualcomm Snapdragon 410 is manufactured using a 28nm process, has an Adreno 306 GPU and that all-important 64-bit architecture. Amazingly, it has Dual and Triple SIM support which is a feature often used to share phones between family members in developing countries.
Qualcomm's Snapdragon 410 is expected to ship in commercial devices in the second half of 2014.
"The Snapdragon 410 chipset will also be the first of many 64-bit capable processors as Qualcomm Technologies helps lead the transition of the mobile ecosystem to 64-bit processing" added Qualcomm.
The launch of the Qualcomm chip is just the start of the 64-bit revolution, with many other manufacturers also already working on 64-bit chipsets.
Intel are also going 64-bit, with others set to join the party
Intel have already announced that they are planning to launch a new range of 64-bit Android tablets in 2014. They'll run on the 64-bit Bay Trail Atom platform for Android which is already in development.
Intel demoed "the first ever showing of a 64-bit kernel running on Bay Trail with Android" at a company investor day last month. That was on a tablet, but presumably they are also working on 64-bit chipsets for use in Android smartphones.
Industry observers who spoke to Digitimes are claiming Nvidia, Qualcomm and Broadcom are all also working on new 64-bit processors that will be unveiled at CES 2013 in January.
Samsung Galaxy S5 to be 64-bit?
Samsung's CEO has already announced that their next-gen mobile devices will have 64-bit support. Presumably, that means the Samsung Galaxy S5, which is expected to go on sale in April and is rumoured to have a true Octa-core 64-bit processor - yep, that means 8-cores.
Samsung arn't likely to unveil the Galaxy S5 until this years Mobile World Congress in February 2014 at the earliest. But we should continue to learn more and more about the flagship smartphone ahead of its official unveiling. We're already excited.
Android is already fundamentally 64-bit
Apple's iOS 7 platform brought 64-bit support to Apple's platform, with all previous versions only supporting 32-bit chipsets. But interestingly Google's Android platform has always fundamentally been 64-bit ready.
Google Android is built around the Linux platform which natively support 64-bit processing. Linux Foundation Executive Director Jim Zemlin, speaking to Slashgear added, that no "special development process" has to be done for Android to handle 64-bit processing power.
A new version of the Android platform is still pretty much guaranteed and all the applications will need to be re-written to take advantage of 64-bit processors, but the changes needed shouldn't be as radical as some people might have predicted.

But why 64-bit?
Desktop computers made the switch over to 64-bit a few years ago and the main driving force behind the move was that it added support for extra RAM. 32-bit architectures are limited to a maximum of 4GB of RAM, but 64-bit systems can support up to 192GB of RAM.
We're not suggesting we are going to see smartphones launching with anywhere near 192GB of RAM, but Samsung's Galaxy Note 3 already has 3GB of RAM, which isn't too far away from the 32-bit memory bottleneck.
With 64-bit processors you also get better performance, particularly when running CPU-intensive applications, such as high-end mobile games. The processors themselves are also more efficient because they can handle more requests at once, and those interested in a detailed explanation can read Reddit's clever analogy here.
All the average reader needs to know is that Apple's iPhone 5S has benefited from improved performance thanks to its 64-bit architecture and that it'll open the door to higher memory capacities. Although, any real-word benefits do rely on applications and software being 64-bit optimised.
Are you excited by the prospect of 64-bit smartphones and tablets? Or do you think it's just a 'gimmick'? Let us know your thoughts by leaving a comment below.