Robots, not people, may build future iPhones
9 Jul 2014 by Kevin Thomas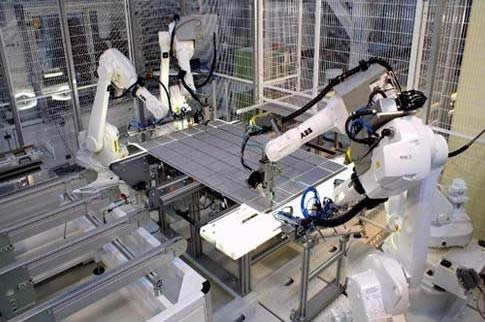 It's well known that that Foxconn, a massive Taiwanese manufacturing company, is largely responsible for building Apple's iPhones and other big name consumer electronics. It's the world's third largest electronics manufacturing contractor and the largest private employer in China, so it's safe to say that it provides a huge number of jobs, even if it has had more than its share of controversy regarding the working conditions.
But it may soon employ far fewer people, as according to IT Home the company plans to replace workers with robots. The site reports that CEO Terry Gou implied during its annual shareholders meeting that a robot factory had entered its final testing stage and that once operational Apple would be the first company to make use of the facility.

Apparently the machines are a replacement for workers and each robot can be responsible for manufacturing around 30,000 handsets. Foxconn is reportedly prepared to deploy 10,000 of these machines, known as 'Foxbots', at a cost of between roughly $20,000 and $25,000 dollars (£11,684 to £14,605) apiece. That's quite an investment and according to the report Foxconn won't be selling any to other companies as it will only have enough for its own factory.
Assuming this goes ahead it could cost a lot of people their jobs, even if Foxconn only uses them for iPhone's, as Apple is the company's biggest customer. It remains to be seen what it will mean for Foxconn's existing employees, not to mention the build quality and cost of the devices that the robots manufacture. Presumably the robots will save Foxconn money in the long run but whether any of those savings will be passed on to Apple, let alone consumers, is unclear.