Samsung Galaxy Ace 3 lands on Three with 4G at no extra cost
15 Apr 2014 by Simon Thomas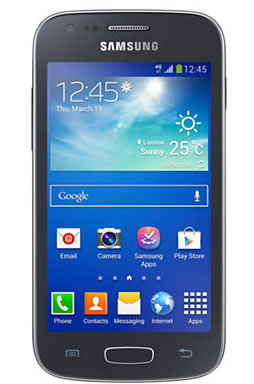 Three have added the Samsung Galaxy Ace 3 to its range of smartphones and the 4G-Ready smartphone is available on Pay Monthly plans and on Pay As You Go.
Samsung's compact smartphone is available on plans starting at just £20 a month, which gets you 300 minutes, unlimited texts and 1GB of data. All of Three's Pay Monthly plans come with free calls to 0800 numbers and 4G at no extra cost.
Those who don't want be tied down to a contract can buy the Galaxy Ace 3 on Pay As You Go for just £159.99. You'll then be able to enjoy Three's market leading Pay As You Go rates, 3 per min, 2 per text and 1p per MB of data.
Sylvia Chind, head of devices at Three, said: "The Samsung Galaxy Ace 3 is a 4G ready phone that is a great all-rounder at a really attractive price."
The Galaxy Ace 3 has a 4-inch touch-screen display, a 5 mega-pixel camera with LED Flash and comes pre-loaded with Android Jelly Bean. Read our full Samsung Galaxy Ace 3 Review here.