Samsung Galaxy Note 4 to follow Galaxy S5's lead
7 Apr 2014 by Simon Thomas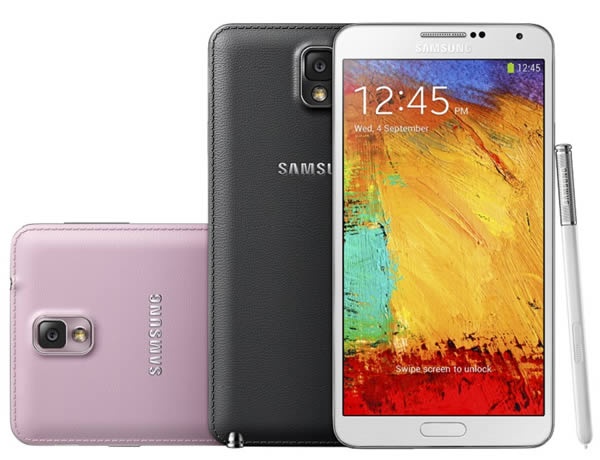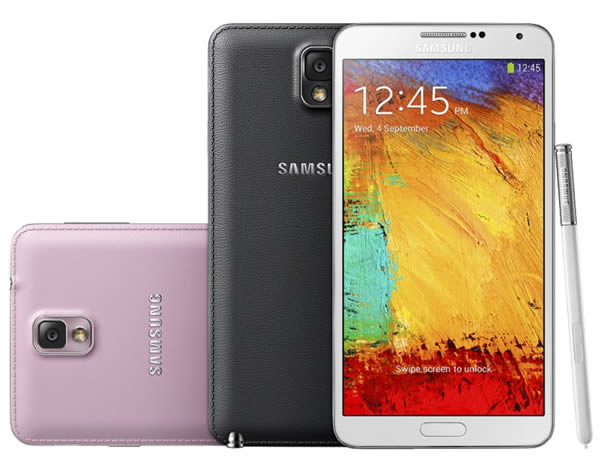 The Samsung Galaxy Note 4 is due to be unveiled later this year and fresh rumours suggest it'll incorporate a number of the elements introduced by the Samsung Galaxy S5, including the waterproof and dust-resistant design.
That would mean that the Galaxy Note 4 would be IP67-certified enabling it to be submerged in water up to 1M in depth for 30 minutes and you won't have to worry about dust particles breaking the phablet.
According to Korean sources Samsung's next-gen phablet will also adopt the same 20.7 mega-pixel snapper that's featured in the Galaxy S5. It'll also include the same USB 3.0 port that also supports 2.0 microUSB cables, but it's still unclear whether it'll have a fingerprint scanner and heartbeat sensor.
The Samsung Galaxy Note 3 (pictured above) was the device that introduced the faux-leather back cover that's now been adopted in the Galaxy S5, so it seems pretty likely it'll make a reappearance in the Galaxy Note 4.
Rumours suggest that the Galaxy Note 4 will have a higher resolution display than the Galaxy S5, thought to run at a resolution of 2560 x 1440 pixels. The processor driving the phablet remains a mystery, but it could well adopt the 2.5GHz quad-core chip that powers the Galaxy S5.
The Samsung Galaxy Note 3 was unveiled back in September, which is the strongest indication that we have on when its successor will be unveiled. However, Samsung have already brought forward the launch of the Galaxy S5 and they could easily do the same with Galaxy Note 4.
As soon as we get more news about the Samsung Galaxy Note 4 you'll be the first to know.
Want to keep up to date with the latest mobile news, reviews and get exclusive mobile deals? Follow 3G on Facebook, Twitter or Google+