Samsung Galaxy Note II - Bigger and Better !
31 Aug 2012 by Simon Thomas
Samsung have announced the Galaxy Note II at IFA 2012 and its bigger and better than the original Galaxy Note.
When Samsung launched the Samsung Galaxy Note it was being referred to as a hybrid device sitting somewhere between a smartphone and a tablet. However, the Galaxy Note II is being called a smartphone presumably because of the launch of the fully fledged Galaxy Note 10.1 tablet.
The Samsung Galaxy Note II has a huge 5.5 inch Super AMOLED touch-screen (1280*720 pixels), which is a display that's 0.3 inches larger than the original Note's. The bezel is even thinner than before giving it an even more stylish appearance and making it even more suitable for movie playback.
The processor also gets a boost because the Galaxy Note 2 has a quad-core processor running at 1.6 Ghz , which puts it right up there with the fastest smartphones on the market. You also get 2GB of RAM which is amazing amount for a mobile device, while it'll come with a choice of 16GB, 32GB or 64GB of on-board memory.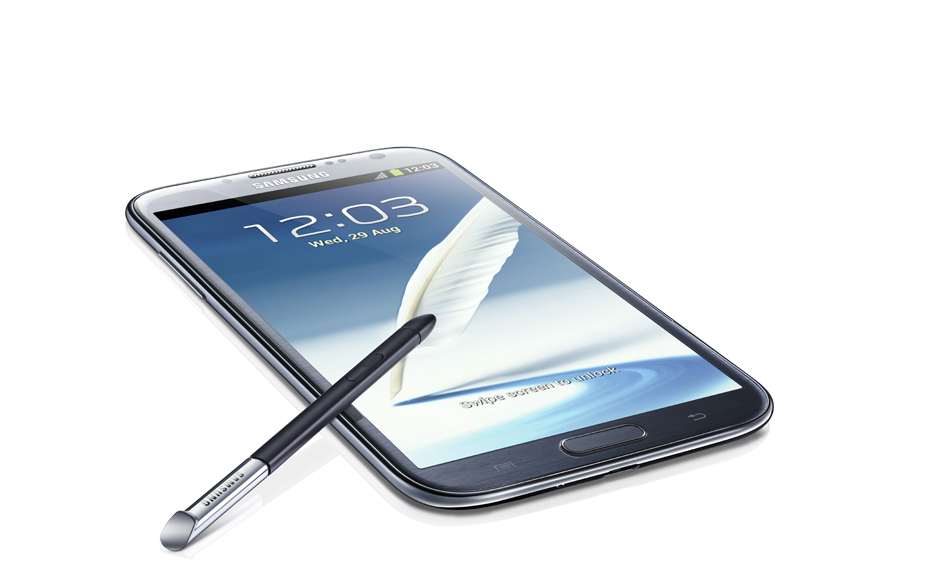 The Samsung Galaxy Note 2 runs on Android Jelly Bean which is the very latest version of Google's operating system. Other features of the smartphone include a stunning 8 mega-pixel camera which can record full HD video and a front-facing 1.9 mega-pixel camera for video calling.
Supported connectivity includes 3G, WiFi, NFC and Bluetooth. The Galaxy Note II also supports 4G LTE, although sadly it won't support the spectrum that'll be launched by Everything Everywhere in the UK. Therefore , we'll have to settle for 3G support when the smartphone launches in the UK.
One of the main draws of the Galaxy Note II is the inclusion of Samsung's S-Pen interface which was pioneered on the original Galaxy Note. The precision offered when using the stylish and the dedicated applications and features really set the Galaxy Note II apart from the competition !
The Samsung Galaxy Note II will launch in the UK in October and will be available in a choice of either Marble White or Titanium Grey.