Samsung Galaxy S4 - 10 Million Monthly Sales Predicted | 3G.co.uk
28 Jan 2013 by Simon Thomas
Samsung are expected to launch the Galaxy S4 later this year and it looks nailed on to become Samsung's most successful smartphone launch ever. Infact, new rumours suggest that the Korean company expect to sell 10 million Galaxy S4's every month.
Samsung's Galaxy S3 took 50 days to hit 10 million sales and Samsung have now sold 40 million in 7 months. Therefore, it doesn't seem too unreasonable for Samsung to sell 40 million S4's especially in its first month.
Within the last year Samsung have come the best selling mobile manufacturer in the world with a lot of its success down to the Galaxy range including the Galaxy S3, Galaxy S2 and Galaxy Note. Each new Galaxy smartphone has sold better than the previous models and Samsung will be hoping the Galaxy S4 continues the upward trend.
What do we know about the Samsung Galaxy S4 ?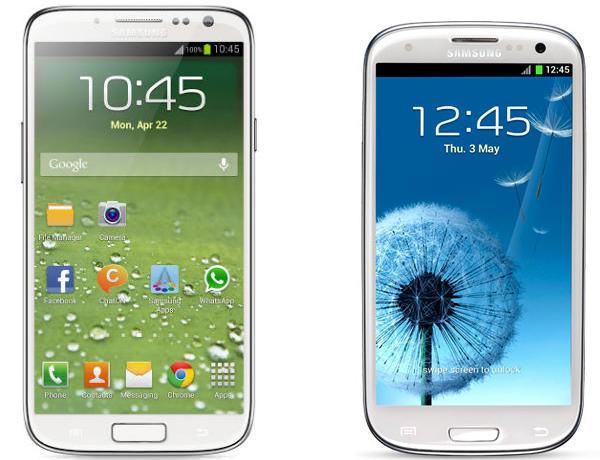 The Samsung Galaxy S4 is expected to be unveiled later this year and various rumours and images of the smartphone have already leaked online. We've posted a leaked press image of the Galaxy S4 above, which shows the smartphone alongside the Galaxy S3.
The specification of the Galaxy SIV is rumoured to include a 4.99 inch touch-screen running at a resolution of 1920 * 1080 pixels. While, the smartphone is expected to feature Samsung's Exynos 5 octa-core processor, 2GB of RAM and come pre-loaded with Android Key Lime Pie.
Samsung's Galaxy S4 is also rumoured to have a 13 mega-pixel rear-facing camera, a front-facing 2 mega-pixel camera and is expected to support 4G, WiFi, NFC and Bluetooth. As soon as 3G get any fresh information about the Samsung Galaxy S4 we'll be sure to let you know.