Samsung Galaxy S4 Black Edition adopts faux-leather design
3 Feb 2014 by Simon Thomas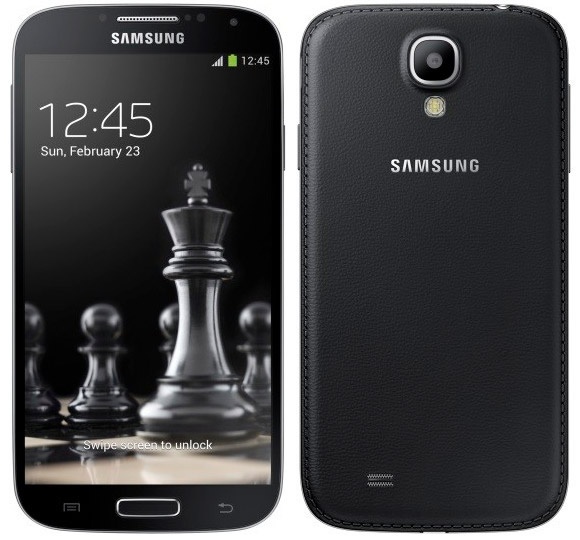 Samsung Galaxy S4 Black Edition is landing this month
Samsung have unveiled the Galaxy S4 Black Edition, which is the latest addition to the ever-expanding range of their flagship smartphone.
The new creation was unveiled by Samsung in Russia and features a faux-leather back, just like the one on the Galaxy Note 3. It gives the smartphone a premium finish and also makes it easier to hold in the hand.
On the inside it's the same Samsung Galaxy S4 and is powered by the same Snapdragon 600 quad-core processor and comes with 4G LTE support. To get the full lowdown on what to expect you should read our comprehensive Samsung Galaxy S4 Review.
The Samsung Galaxy S4 Black Edition will be available to buy this month in Russia and will cost RUB 22,000 (£380). The Korean company are also releasing a Black Edition of the compact Galaxy S4 Mini, which will also be available in February for RUB 16,000 (£280).
Will the new Black Editions launch in the UK? No news yet, but we don't see any reason why it shouldn't be available in other markets. As soon as 3G.co.uk get more news we'll let you know.
Samsung also recently unveiled a new La Fleur edition of the Galaxy S4.