Samsung Galaxy S4 Review - Hands On
28 Mar 2013 by Kevin Thomas
The Samsung Galaxy S4 is here, but has it been worth the wait. We put it through its paces in our Galaxy S4 Hands On Review.
Samsung have been top of the Android heap for a while now and their latest flagship handset- the Samsung Galaxy S4, aims to continue that dominance. But the smartphone world hasn't stood still since the release of the Galaxy S3, with for example Sony and HTC both releasing stellar devices in the form of the Sony Xperia Z and the HTC One respectively, so have Samsung done enough to keep their crown?
Samsung's Galaxy S4 is now available to pre-order by clicking here.
Samsung Galaxy S4 Review - Hands On
You might feel a tinge of disappointment when you first set your eyes on the Samsung Galaxy S4, as in keeping with Samsung tradition the phone is mostly made of plastic. We've always kind of wished Samsung would do more with the design of their phones, particularly with more and more Android handsets embracing metal and glass. They have at least added a brushed metal band, which runs around the edges of the handset. It looks good and gives us hope that with the S5 Samsung might plump for a truly premium build.
As well as mostly sticking with a plastic build, Samsung have also more or less kept with the physical look of the Galaxy S3, so much so in fact that it can be hard to tell the two apart (other than the aforementioned metal band). The Galaxy S3 was far from an icon of style as it is, so we can't help but feel that this was a mistake. It's a similar shape, with the same physical home button below the screen. It's even exactly the same length as the S3 at 136.6mm.
Samsung have at least managed to make it slightly thinner and less wide than its predecessor, which is pretty impressive given that it's actually got a slightly bigger screen.
Galaxy S4 - Big and beautiful
Speaking of the screen that's one area that really is very impressive, as it's a 5 inch Super AMOLED 1080 x 1920 display with 441 pixels per inch. That makes it both one of the biggest and highest resolution smartphone displays out there (though its resolution is still trumped by the 469 ppi HTC One).
With all that visual splendour you'll want to keep the screen protected, so it's a good thing that it uses Corning Gorilla Glass 3 to give it some defence from scrapes and scratches.
Samsung Galaxy S4 - Powerhouse performance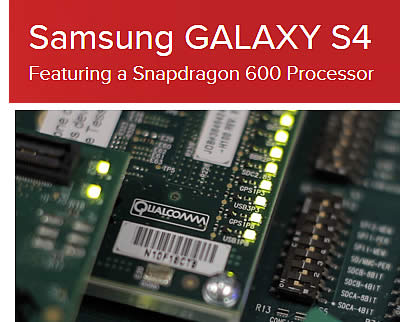 We expected world beating specs from the Samsung Galaxy S4 and for the most part we weren't disappointed. Initially we thought we'd be getting an 8 core processor but it turns out that while some markets will be getting that the UK won't. We're not too disappointed though as we still get a quad-core processor clocked at 1.9 GHz, while the octa-core version has slower cores clocked at between 1.2 and 1.6 GHz.
That's backed up by 2 GB of RAM and running Android Jelly Bean 4.2.2, which on paper gives us perhaps the most powerful phone on the planet (other than the ludicrous octa-core version of the same handset).
S4 Eye-tracking and more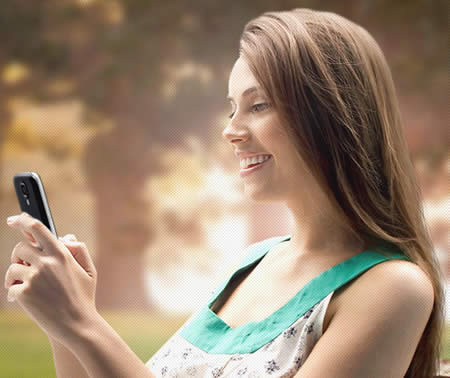 The Galaxy S4 certainly has the specs of a winner, but it takes more than just specs to stay ahead of the game and Samsung obviously realised that as they've included some innovative new features with the S4.
With the Galaxy S3 Samsung started experimenting with eye-tracking, incorporating a feature called 'Smart Stay', which would detect whether you were looking at the screen and ensure it never turned off while you were. That's back again in the S4 and it's been joined by a couple of other eye-tracking features. There's 'Smart Pause' which takes the idea one step further and will pause videos as soon as you look away and 'Smart Scroll' which will automatically scroll through web pages if you tilt the device slightly while reading one.
Continuing the idea of interacting with your phone without actually touching it, Samsung have also implemented 'Air Gestures', which can detect your finger near the phone, so you can swipe to interact with certain things (such as scrolling through photos) without actually touching the screen- though your finger can't be more than a couple of centimetres away.
It could be argued that these are all gimmicks, but they certainly help the S4 to stand out from the crowd.
S4 Apps
Samsung have also packed a few of their own apps into the Galaxy S4, with the biggest addition being 'S Health'. You'll likely have seen things like this before- it's basically a fitness app which lets you input what you've eaten to track your calories along with a step counter and other fitness tools. It's nothing new as such but it seems pretty comprehensive and well integrated with the handset.
Galaxy S4 - Stunning snaps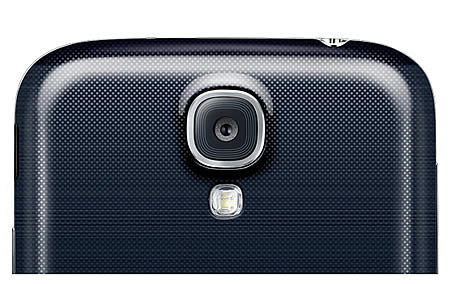 We half expected Samsung to stick with an 8 megapixel camera for their latest flagship, since that still seems to be the norm, but we were pleasantly surprised to find that they plumped for a 13 megapixel snapper instead.
As usual they've packed in a bunch of modes and options to play with on the camera, from ISO, metering, face detection and anti-shake to burst mode, cinema mode (which shoots a short video and then lets you choose the best single frame to keep as a photo) and more.
All of that along with the bump in megapixels should make for one of the best cameras found on a smartphone.
Galaxy S4 - Battery life, storage and connectivity
The Samsung Galaxy S4 comes with a beefy 2600 mAh battery- which is larger than the ones found in either the HTC One or Sony Xperia Z. Though we haven't been able to test it out properly yet that's likely to give it a fair amount of juice, even with all that power under the hood.
The storage capacity is pretty generous, with the handset coming in 16, 32 or 64 GB varieties, along with support for micro SD cards of up to 64 GB. That gives you up to 128 GB storage in total and no phone offers more than that.
With Bluetooth 4.0, GPS, NFC, 3G and even 4G (if bought on EE), the Galaxy S4 is a very well connected handset too and should be pretty well future proofed in that sense.
Early Verdict - Samsung Galaxy S4 Review
We'll get back to you with a full review once we've had time to really sink our teeth into Samsung's new flagship, but for now we're pretty impressed. The plastic body is a bit of a disappointment and in some ways we still wish we'd got the octa-core version (even though we're not convinced it's even close to necessary). But what we have got is one of the most powerful phones on the market, with one of the best screens, highest megapixel cameras, biggest batteries and most storage, along with quite a few innovative features besides.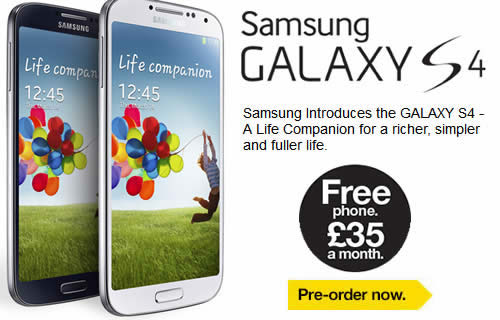 Note to webmasters - Please feel free to link to our story