Samsung Galaxy S5 Crystal Edition Confirmed
28 Apr 2014 by Kevin Thomas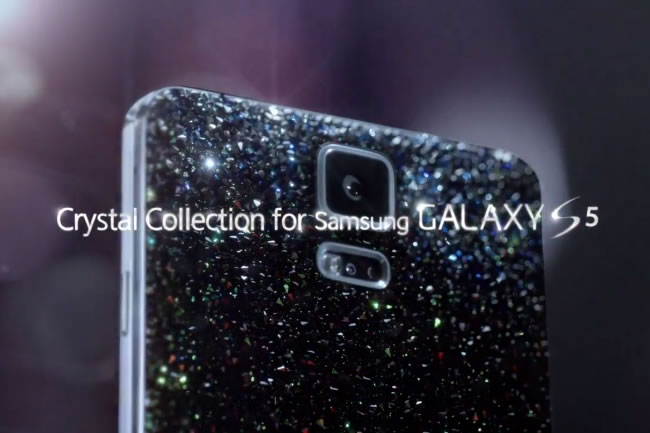 If there's anything that's disappointing about the Samsung Galaxy S5 it's the build quality. But that needn't be a concern for much longer as Samsung has confirmed that a Swarovski Crystal laced version of its flagship handset is on the way.
Aside from the fact that the rear cover will be covered in Swarovski Crystals we don't know a lot about what this handset will entail. Samsung Mobile Korea confirmed its existence and that it would be arriving in May, but that might just be its South Korean launch date.
Everything else is guess work, but Samsung also released a crystal studded version of the Galaxy S4, so it seems likely that the company's approach will be similar this time around. In which case you can expect it to have exactly the same specs and features as the standard Galaxy S5.
It's also entirely possible that it will be released in very limited numbers and may not even make it to the west. The Galaxy S4 Crystal Edition was a limited edition of just 3500 and had to be imported from Thailand, where it carried a not unreasonable price tag of under £400, though that's before you pay any import or customs charges.
While no price tag has yet been revealed for the Galaxy S5 Crystal Edition you can expect it to be more expensive, especially if it makes it over here, as not only is the regular Galaxy S5 over £500 but by the looks of things a lot more crystals have been used in this one than in the Galaxy S4 Crystal Edition.
We'll give you more details when we get them, but for now you might want to start saving.
Want to know more about the Galaxy S5? Checkout our Samsung Galaxy S5 Review.