Samsung Galaxy S5 dunked and thrown in washing machine
10 Apr 2014 by Simon Thomas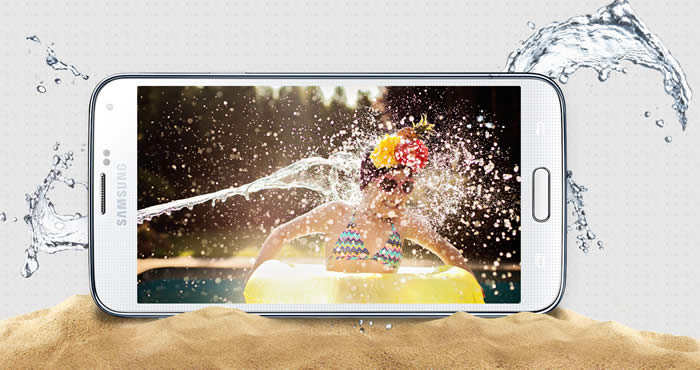 One of the major selling points of the Samsung Galaxy S5 is that its waterproof and dustproof thanks to its IP67 certification.
In theory that means the smartphone is capable of being submerged in water up to 1 metre in depth for up to 30 minutes without incurring any damage. But we're only interested in how it performs in the real world and we've got a video that puts the Galaxy S5's waterproofing firmly to the test.
In the video, posted below, the Samsung Galaxy S5 is left in a swimming pool for 30 mins. To ramp things up a bit the smartphone was then put inside the washing machine for the same period of time to establish what would happen if you accidentally leave the smartphone in your jeans pocket.
Samsung's smartphone dealt with the pool test with consummate ease justifying Samsung's claims that it can be submerged in water up to 1 metre in depth for a period of 30 minutes.
At one point in the washing machine test Samsung's smartphone did stop working, but removing the battery resolved the issue, and at the end of the test the smartphone still functioned perfectly. There was also no damage to the display or any other apsect of the smartphone, so its seemingly far more robust than the notoriously fragile Galaxy S4.
If you are planning to conduct your own Galaxy S5 waterproof test then be sure that all ports are properly closed and remember that the smartphone is only certified in fresh water, so don't take it in the ocean.
Interested in more extreme Galaxy S5 tests?