Samsung Galaxy S5 mysterious update released
24 Jul 2014 by Kevin Thomas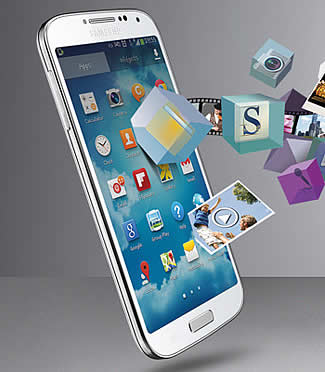 A Galaxy S5 Update is here but what is it exactly?
Samsung's flagship phone has just received its second major update since it launched. Don't get too excited though, because it's not entirely clear what it does despite coming in at nearly 200MB.
Samsung claims it delivers 'improved performance', which is surely a good thing, but early responses are that there's little to no noticeable difference. That's hardly surprising given how fast and stable the Galaxy S5 normally is anyway.
Oddly the update also comes in two parts. First up there's a 194MB file, then after that's installed and caused your phone to reboot you'll have to download a second 1MB file, which requires yet another reboot. We're not really sure what that's all about, but anyway once you've got both files your firmware version will be bumped up to XXU1ANG2. The excitement is almost palpable.
It makes no change to the version of Android that the Galaxy S5 runs, so you'll still be on Android 4.4.2 KitKat. Given the size of the update it may in fact do more than just improve performance, but if so we can't see what, so please let us know if you work it out.
The performance improvements alone should make it worth grabbing though, however slight they may be. The unlocked UK and European versions of the Galaxy S5 should already have it available and if it is available for your handset you'll likely have received a notification, but if not you can always manually check for it from the settings screen.
If it's not available yet, don't panic, different networks and countries are likely to get it at different times so it will probably land soon and then you too can enjoy firmware version XXU1ANG2. We will post more on this update when we learn more.
Have you read our Samsung Galaxy S5 Review?