Samsung Galaxy S5 gets faster and sharper with new LTE-A model
18 Jun 2014 by Simon Thomas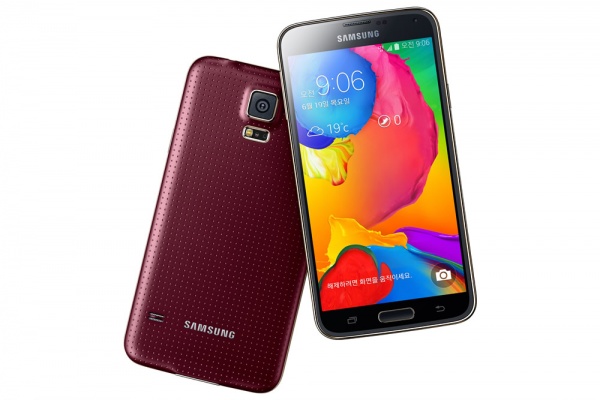 Just don't expect the Galaxy S5 LTE-A to hit the UK anytime soon.
Samsung have unveiled a new version of the Galaxy S5 in their native South Korea, which adds support for LTE-A along with a QHD display and an even faster processor.
The addition of LTE-Advanced (LTE-A) is big news, but currently the even faster version of 4G is only available in a few countries. It's around 3 times faster than standard 4G networks and is currently being trialled in London by EE who hope to make it commercially available in the capital this Summer.
The Samsung Galaxy S5 LTE-A has a 5.1-inch Super AMOLED display running at a 2560x1440 resolution, which puts it on par with the recently launched LG G3. However, due to the smaller screen-size it actually delivers a higher pixels-per-inch rating than LG's smartphone (575 v 534ppi).
Samsung have also packed in an even faster 2.5GHz quad-core Snapdragon 805 processor and the RAM has been boosted up to 3GB. The rest is identical to the original Galaxy S5 meaning it's waterproof, has a heart rate sensor and a fingerprint scanner.
The Samsung Galaxy S5 LTE-A is available in Black, White, Blue, Gold, and Red and is available in Korea where it's priced at the equivalent of $900 (~£530). The chances of it coming to the UK are pretty slim , but we'll be sure to let you know if we hear any different.