Samsung Galaxy S5 Mini announced
4 Jul 2014 by Simon Thomas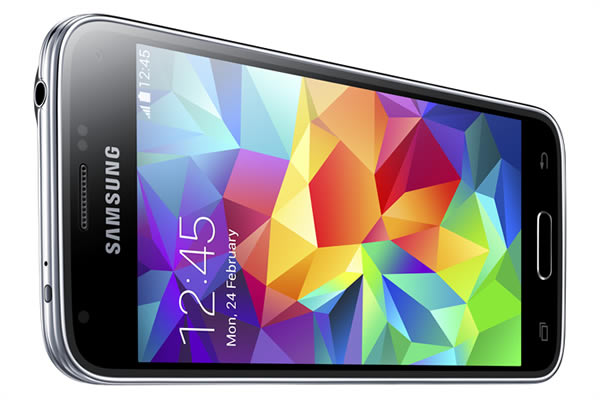 The Samsung Galaxy S5 Mini is here.
We all knew the Samsung Galaxy S5 Mini was coming, after all, Samsung is hardly one to abandon a successful range of phones, but there were questions as to when it would launch and what the specs would be.
Those have all been answered, more or less, as Samsung has officially announced the Galaxy S5 Mini. The phone has a 4.5 inch 720 x 1280 Super AMOLED display with a pixel density of 326 pixels per inch. So it's not full HD, but it's a major improvement over the 540 x 960 Galaxy S4 Mini.
It also has a Samsung brand 1.4GHz quad-core processor and 1.5GB of RAM, so it should be fairly powerful, though no match for the full size Galaxy S5.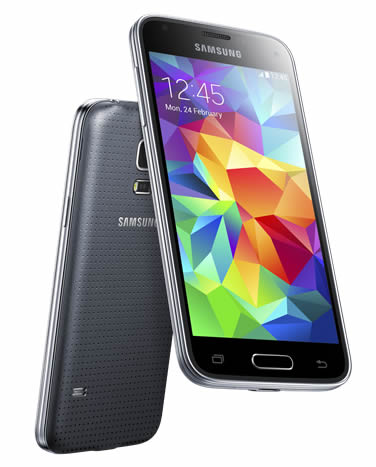 It has an 8 megapixel camera on the back, a 2.1 megapixel one on the front, 16GB of built in storage along with a microSD card slot for up to 64GB more, a 2100 mAh battery and runs Android 4.4 KitKat.
The design is much the same as that of the Galaxy S5, as you might expect. It has a perforated plastic back and a shiny fake metal band along the edge. It is of course smaller and lighter than the Galaxy S5 though, coming in at 131.1 x 64.8 x 9.1mm and 120g.
Perhaps the most exciting aspects of the Galaxy S5 Mini are the extra features it's inherited from the Galaxy S5. These include IP67 certification, so it can withstand water and dust, a fingerprint scanner for added security and a heart rate monitor for health and fitness aficionados.
It also includes Samsung staples like the S Health app and an Ultra Power Saving mode to keep the phone going as long as possible, while connectivity options aren't in the least bit limited, with support for Wi-Fi, 3G, 4G LTE, Bluetooth 4.0, NFC and even infrared.
There are still some questions surrounding the release date and price of the handset. Samsung has announced that it will roll out globally starting in Russia in early July. We'd guess then that the UK will get it sometime during July as well, but Samsung hasn't confirmed that, let alone given an exact date.
The price is even more up in the air as Samsung hasn't released any details of that at all. However the Galaxy S4 Mini launched at around £380 and we'd expect the Galaxy S5 Mini to carry a similar price tag. We'd certainly be surprised if it exceeded £400.
Have you read our Samsung Galaxy S5 review?