Latest Samsung Galaxy S5 concept design hits all the right notes
21 Jan 2014 by Simon Thomas

New Samsung Galaxy S5 concept is based on the latest rumoured specification
It's been a while since we brought you a Galaxy S5 concept design and since then a lot of new rumours about the smartphone's specification have surfaced. But we're pleased to announce we've got a new render for you that incorporates all the latest specification leaks.
The render, put together by crew over at SamsungGalaxyS5.nl, incorporates the rumoured 5.25 inch display (2560*1440 pixels) and brings over the faux-leather back design introduced by Galaxy Note 3. It also takes into account the recently leaked new TouchWiz interface and the predicted 'premium' aluminium design.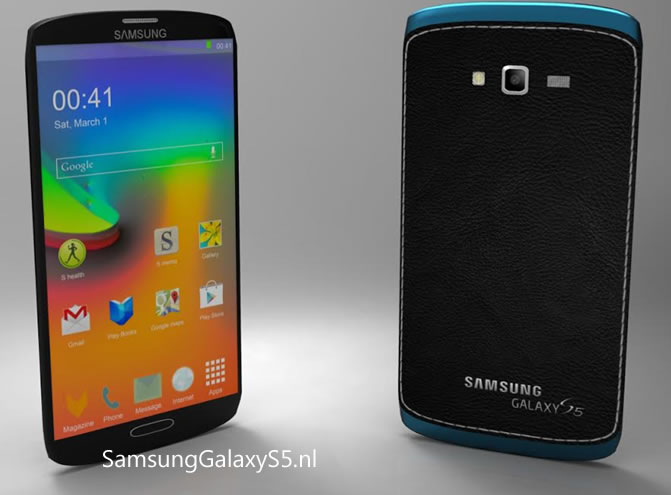 According to the concept the Galaxy S5 will come a with rear-facing 20 mega-pixel camera and will come with a 2900mAH battery with rapid charging technology. As you'd expect it comes pre-loaded with Android KitKat, but it wasn't made clear whether the display will feature the rumoured fingerprint sensor.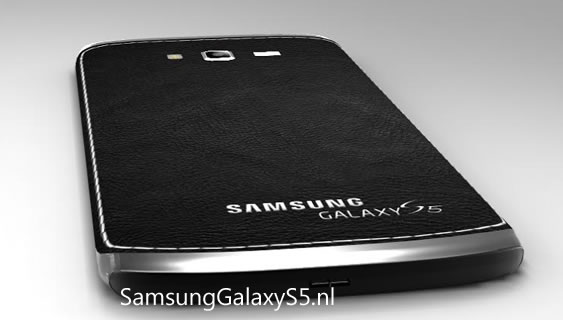 What do you think of this latest concept design? Let us know by leaving a comment below.
Galaxy S5 Concept Specification
5,25 inch Super AMOLED
1440×2560 resolutiion
2900 mAH (rapid charging technology)
20 megapixel camera
Aluminium build
Gorilla Glass 3
Android 4.4 KitKat
TouchWiz UI
Interested in checking out other Galaxy S5 Concept designs?