Samsung launch their own exclusive free music streaming service
10 Mar 2014 by Simon Thomas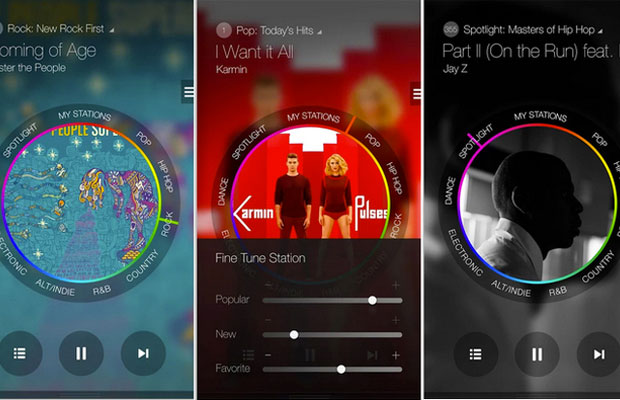 Samsung have launched Milk Music, which is a free streaming music service for Samsung Galaxy devices. The service, which features over 13 million tracks, will initially only be available in the US (but a roll-out to other markets hasn't been ruled out).
Like a lot of other streaming music services 'Milk Music' works using stations, with 200 genre-based stations available that initially will be ad-free.
Switching between stations is conducted using a 'dial-control' and cleverly the application pre-buffers the start of all songs on the wheel meaning that the music never stops.
Users can also create their own station based on a favourite track, with the service automatically populating the station with similar tracks. Inevitably songs you don't like will be played, but fear not because you can skip up to 6 tracks per hour.
Unlike a lot of other streaming music services Samsung's 'Milk Music' is only available to owners of Samsung Galaxy devices (running on Android 4.1 or later). Whether it offers a viable alternative to the likes of Pandora in the long term remains to be seen.
You might also be interested in: