Sony warn users of the limitations of Android KitKat
24 Mar 2014 by Simon Thomas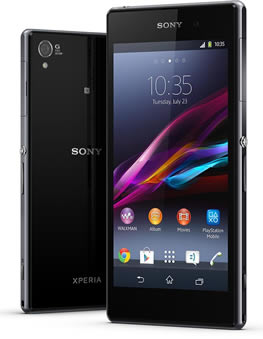 Last week we brought you news that Sony had begun rolling out Android KitKat for the Sony Xperia Z1, Sony Xperia Z1 Compact and the Sony Xperia Z Ultra. The Japanese company has now issued a warning to those thinking of upgrading to the new version of Android.
They've alerted users that after updating to Android KitKat third-party apps will no longer be able to write to SD cards. Basically, third-party apps will no longer be able to store data on the microSD card and you'll no longer be able to transfer files to a microSD card using a third-party application.
Google's change of policy is going to put increasing strain on a device's onboard storage and put third-party apps in a disadvantageous position compared to Google's own native applications. Developers can get around the limitation by creating a dedicated private folder, but as soon as an app is uninstalled all of a users data will be lost forever.
There are also ways around the issue for experienced users, which involves rooting your handset and using applications designed to circumvent the problem introduced by KitKat. However, there are currently very few options available to those looking to root their Xperia firmware.
How do you feel about Google's decision to stop third-party apps using microSD storage? Is it enough to stop you updating to Android KitKat or to switch to another operating system? Let us know by leaving a comment below.