Sony Xperia Z and Xperia ZL Leaked
2 Jan 2013 by Simon Thomas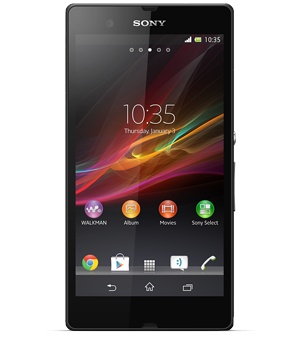 The start of a new year means one thing in the world of mobile which is that CES is just around the corner. This years event begins on January 8th and as always is taking place in Las Vegas.
Sony will be one manufacturer showcasing their latest smartphones, tablets and much more. A couple of smartphones they'll be showcasing have now been leaked online thanks to images which appeared on the Japanese companies website.
The two new smartphones are the Sony Xperia Z (pictured above) and the Sony Xperia ZL , which look to be premium Android smartphones.
Rumours suggest that the two smartphones will have a similar specification with the Xperia Z being the premium model with IP57 certification and the Xperia ZL (pictured below) being the more compact and affordable version.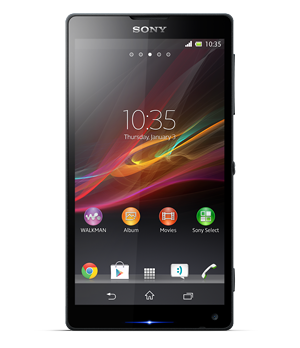 The Sony Xperia Z is thought to be the smartphone previously referred to as the Sony Yuga. If that does prove the case then it should come with a huge 5 inch Mobile Bravia touch-screen and will be powered by a quad-core Snapdragon processor.

Furthemore, both smartphones should have an Adreno 320 graphics chip , 13 mega-pixel cameras and will support 4G. Both will also come pre-loaded with Android Jelly Bean and we're looking forward to finding out more about them at CES 2013.
As soon as 3G hear more about either the Sony Xperia Z or the Xperia ZL you'll be the first to know.