Sony Xperia Z2 tops the charts in camera performance
11 Apr 2014 by Kevin Thomas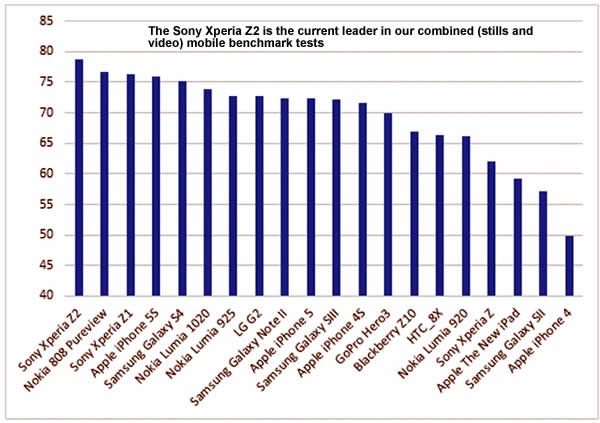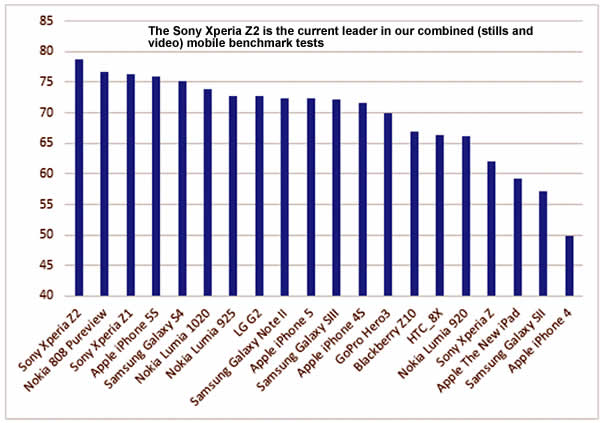 Sony Xperia Z2 top of the snaps
While benchmarks tend to focus on the raw power of a smartphone, DXOMark looks at camera performance and in a recent test of the Sony Xperia Z2 it was found that the handset outperformed all others in combined video and stills tests.
The Xperia Z2 achieved a score of 79, putting it two points ahead of the previous number one, the Nokia 808 PureView.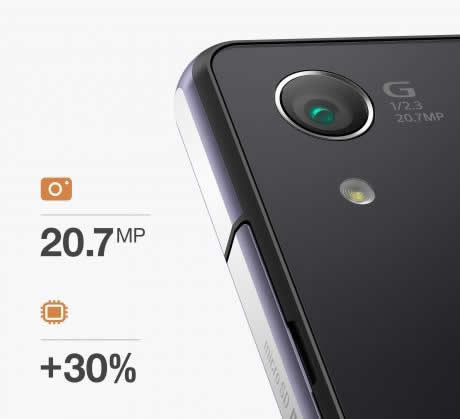 It's all the more impressive because while the Sony Xperia Z2 has a 20.7 megapixel sensor, the 808 PureView has a 41 megapixel one, so that's proof, if it were needed, that megapixels aren't everything. The Xperia Z2 had good exposure, pleasing colours, good flash performance, impressive detail preservation, minimal noise and responsive autofocus, though it suffered occasional white balance inaccuracies, slight colour shading and some fringing, ringing and maze artifacts, which prevented it from achieving an even higher score.
Having said that the 808 PureView matched the Xperia Z2 for image quality, with both achieving scores of 81. It was the Z2's video performance which pushed it ahead as it was found to feature good stabilisation, good texture reproduction and low noise levels.
Its video score of 73 actually puts it in third place for that, behind the GoPro Hero3 action-camera and surprisingly also behind the Xperia Z1, though this was just testing the default video mode, not 4K and it was still good enough for it to achieve the top combined score.
It's worth noting that neither the Samsung Galaxy S5 nor the Nokia Lumia 930 have been put to the test yet, so they may give the Sony Xperia Z2 a run for its money, but for now if you want a camera phone the Sony Xperia Z2 is the clear choice.
Have you read our Sony Xperia Z2 vs Samsung Galaxy S5 article