Spotify Becomes Available On Palm webOS
27 Oct 2010 by Simon Thomas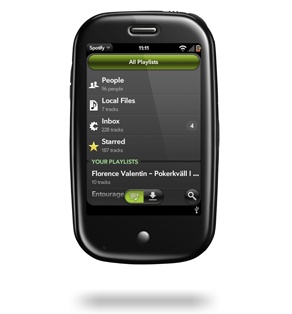 Spotify has now been made available to download for all mobiles running on Palm webOS i.e. the Palm Pre, Pre Plus and Pixie.
Spotify is a hugely popular music streaming service which enables you to listen to music for free. Over 10 million songs feature on the service and can be listened to over Wi-Fi or any network connection.
The popular music streaming service is free and is funded by adverts but you can pay £9.99 a month for the premium service which gives you unlimited ad-free access to the library. Additionally, with premium you can make a certain number of songs available for offline-access for when you don't have internet.
Other features of the application include the ability to sync with files on your desktop PC and it also has built-in Last-FM services to see what your friends listen to.