Super-cheap Nokia Lumia 630 arriving on 29th May
23 May 2014 by Kevin Thomas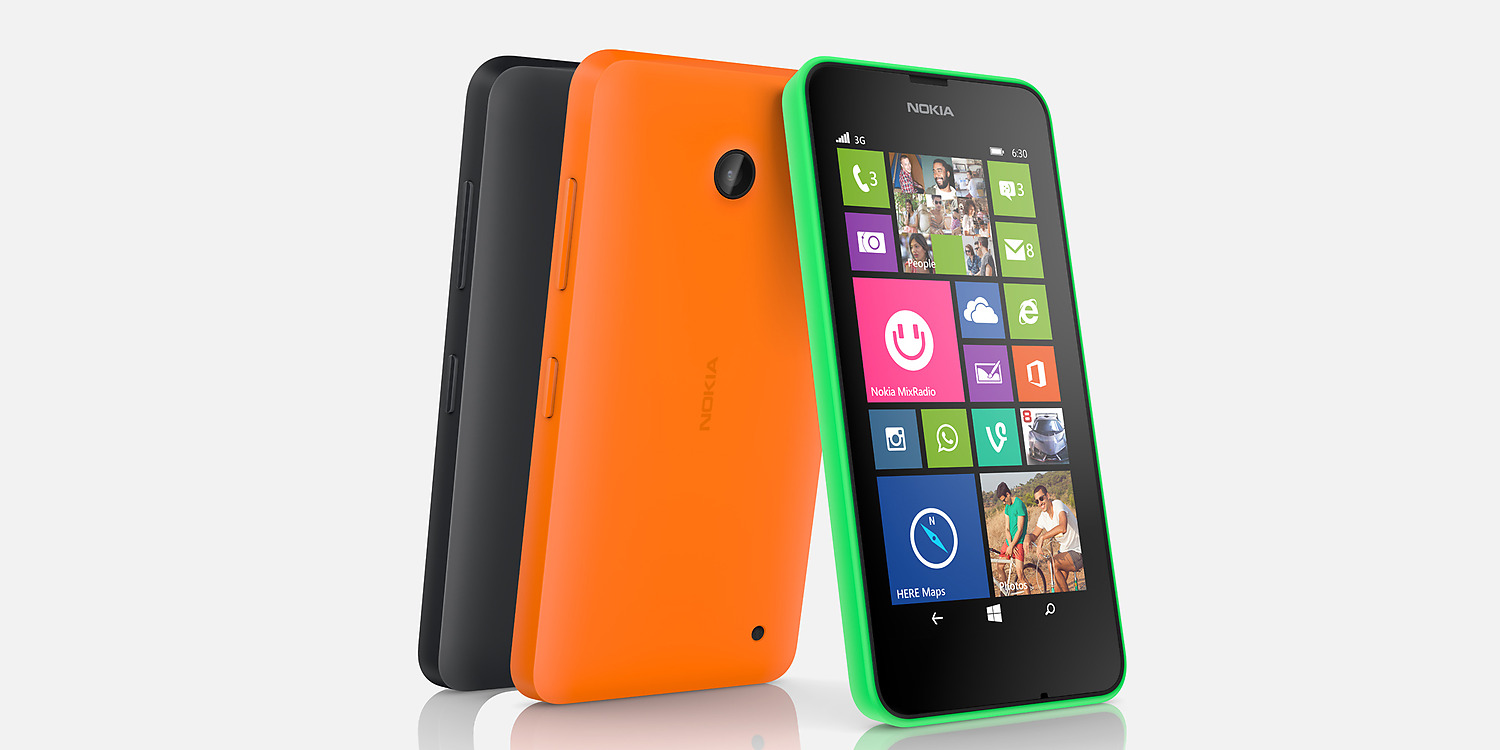 Colourful sub £100 Windows smartphone and its got a quad core processor.
There was a time not so long ago when paying under £100 for a smartphone invariably meant buying an overpriced brick, but times are changing and now it's possible to get a genuinely good phone without breaking the bank. Motorola recently proved that with the Moto E and now Nokia's looking to get in on the act with the Lumia 630.
It's set to retail for just £90, so more or less exactly what the Moto E costs and it's the first phone to launch with Windows Phone 8.1, so if you can't wait to try out the new version of Microsoft's mobile operating system then that alone might be almost enough reason to buy it.
There are plenty of other reasons though. It has a 4.5 inch 854 x 480 display with a pixel density of 218 pixels per inch. So it's a decent size and while it's not high resolution it's not so low resolution that you'll have to squint to use it either. Plus it should have good contrast thanks to Nokia's ClearBlack display technology.
The Lumia 630 isn't under powered either, as it has a 1.2GHz quad-core Snapdragon 400 processor and 512MB of RAM, which should be plenty enough to keep Windows Phone up and running.
There's no front facing camera but it has a 5 megapixel rear snapper, 8GB of storage and a microSD card slot. It also includes Nokia's new SensorCore technology, which allows it to track steps and other activity with minimal power consumption.
Of course being a Lumia phone it's also colourful and well-built, so you get a lot for your money and if it lives up to its potential then it could be a genuinely good smartphone at a rock bottom price tag. It's expected to launch at a range of retailers and networks, with O2, Carphone Warehouse and more already listing the handset as coming soon.
Have you checked out our Nokia Lumia 635 vs Nokia Lumia 625 article?