The top 5 most important wearables launching this year
8 Aug 2014 by Simon Thomas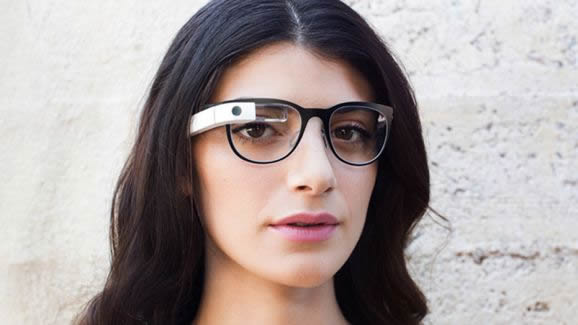 Now that smartphones and tablets have conquered the world we're starting to see a new product category- wearables. These for the most part started life as fitness bands, but in the last couple of years' smartwatches have grown in popularity and we're even starting to see smart glasses and other innovations.

With the launch of Android Wear and the likely appearance of the iWatch, 2014 may well go down as the year when smartwatches really took off and these are the most important ones we're expecting to see, along with one other very important wearable which you won't find on a wrist.

Apple iWatch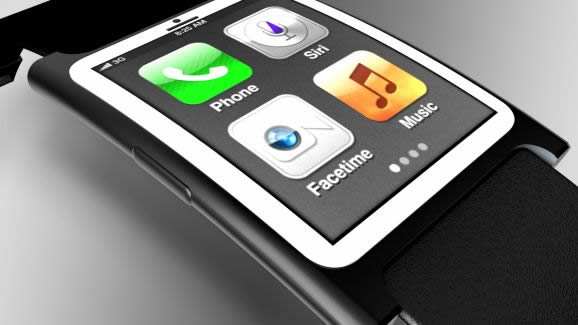 Android Wear is likely to boost the popularity of smartwatches but an iWatch could make it explode. While nothing is really known for sure about Apple's wearable it's rumoured that it will launch late this year, with most reports pointing to October.

Other rumours point to a 1.6 inch screen, possibly made of sapphire glass to ensure it's strong. It's not known how powerful it will be or even whether it will have a square, rectangular or circular display, but it's thought that it will have wireless charging capabilities and be adorned with an array of sensors.

That last point could really help it stand out. We're already seeing accelerometers and even heart rate monitors on smart watches, but if Apple manages to pack it full of additional sensors which could track for example sleep quality, calories burned and more than it would be a real boon to health and fitness fans.

There's also talk that it will have a battery life of at least several days and that it may even have a streamlined but near full-featured version of iOS, rather than the incredibly stripped down version of Android offered by Android Wear.

But whatever it ends up being like it will almost certainly be stylish with Apple behind it and by extension it will almost certainly be expensive and in all likelihood will sell very well indeed. It could in fact turn smartwatches from a niche product into a mainstream one.

Moto 360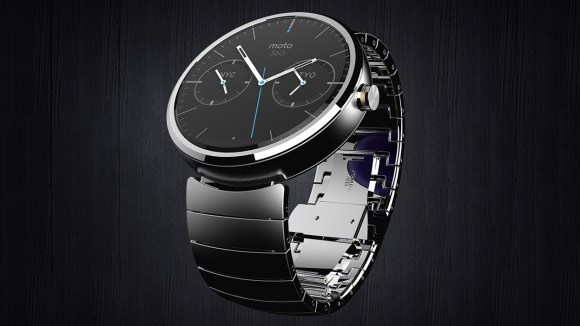 The Moto 360 isn't likely to attract as many buyers as an iWatch would, but there is more buzz about it than any existing or rumoured Android Wear device. The reason for that is simple- it's got a round face.

That sounds obvious but so far smartwatches almost without exception have square or rectangular faces which make them look less like a watch and more like a tiny smartphone that you've strapped to your wrist, which is essentially what they are.
Motorola has realised that watches are as much fashion accessories as anything else, so it's designed the Moto 360 accordingly. Not only is the face round, but it's expected to be crafted from premium materials, with a metal face and a leather or metal strap.

Other than that and talk of possible wireless charging smarts it's expected to be much like any other Android Wear device, but the shape and physical quality is enough to have convinced many people to wait for it rather than buying the functionally similar LG G Watch or Samsung Gear Live.
Google Glass
While most of the wearables expected this year are smartwatches, there's one high profile one which isn't. We're talking of course about Google Glass.
Sure, technically it's here already if you don't mind shelling out £1000 to get in on the beta program, but it's thought that Glass will leave beta before the year is out and with it become more affordable and hopefully more useful, as Google may well replace the current Explorer Edition of the wearable with an improved commercial version.

It's unlikely that it will be vastly different than what's available now, which is a device that lets you take hands free photos, get navigation straight into your eyeball, record videos, send messages, make phone calls and look things up online, all with voice controls (and the occasional swipe along the edge of the frame), much like what's offered by Android Wear.

But while it might not be a whole lot different it will hopefully be cheaper, which means more people will have it, more developers will make apps for it and it might start to take off, introducing a whole new category of wearables in the process.

HTC One Wear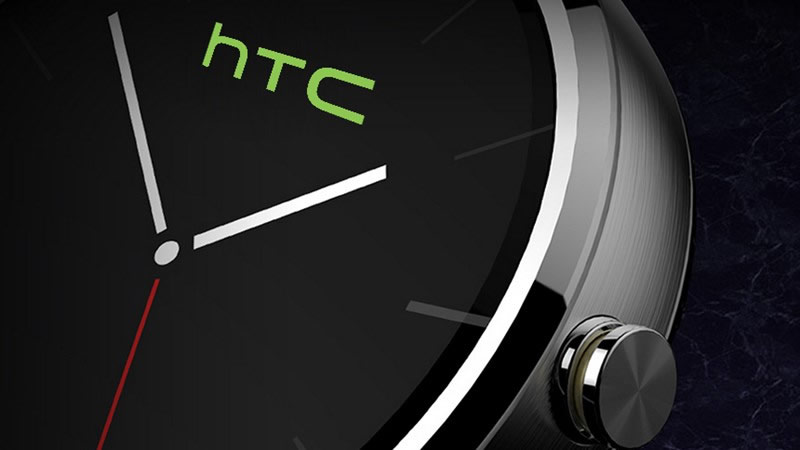 As nice as the Moto 360 looks, there are still some concerns, as most of the details of the device still aren't known for sure, so there are worries that the display might be overly large, while images of it suggest an extremely chunky face.

If you're not totally sold on it then it might be worth waiting ever so slightly longer for HTC One Wear, or whatever it ends up being called. HTC is known to be working on a smartwatch and it's thought that the device will probably arrive before the year is out, but other than rumours of it having a slim, round face not a lot else is known.

That doesn't much matter though, a slim, round face already likely makes it at least a match for the Moto 360 and HTC makes the most stylish Android phones around, so if some of that style rubs off on its smartwatch offering then it could even give the iWatch a run for its money.

Microsoft Smartwatch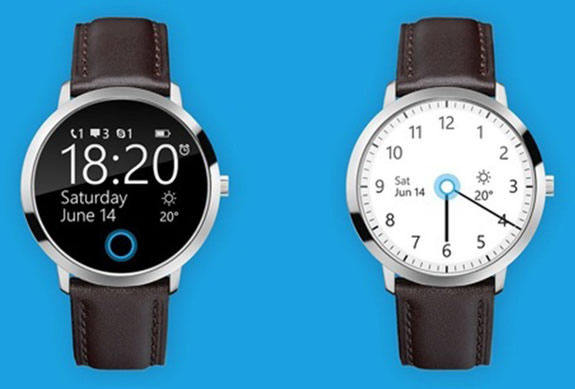 More Android smartwatches are arriving all the time and Apple is likely to launch one soon, so it's no surprise that Microsoft is also rumoured to be working on a smartwatch, though there's some debate as to whether it will be a smartwatch or a smartband.

The latter rumours point to a fitness band, with numerous sensors designed to track steps taken, calories burned, heart rate and more, a bit like a more advanced version of most existing fitness trackers. But that it will apparently have a screen, display notifications from your smartphone and work with Android, iOS and Windows Phone.

If it's cross platform that could work enormously to its advantage, as Windows Phone doesn't have a big enough user base to get the kind of sales that an Apple or Android wearable would, but by being cross platform it can get buyers from anywhere and users won't have to worry that they won't be able to use it any more if they ever change their smartphone platform.

Other rumours are similar but with the addition of more conventional smart watch features, such as voice activated controls, in this case incorporating Cortana. Either way, while we'd say Microsoft is a bit of an underdog in the smartwatch race it's definitely one to watch.